It can be fun to breed your own zinnias - Part 3
maineman
(z5a ME)
January 14, 2008
Hi all,
In response to a good suggestion by participant pls8xx, I am starting a continuation of the It can be fun to breed your own zinnias - Part 2 message thread here, because once again the previous thread was becoming long and unwieldy, especially for dial-up users.
As I've mentioned previously, the hybrids between a scabiosa flowered zinnia and a Burpee Hybrid or a Burpeeana zinnia can yield much elongated guard petals, as in this echinacea flowered specimen: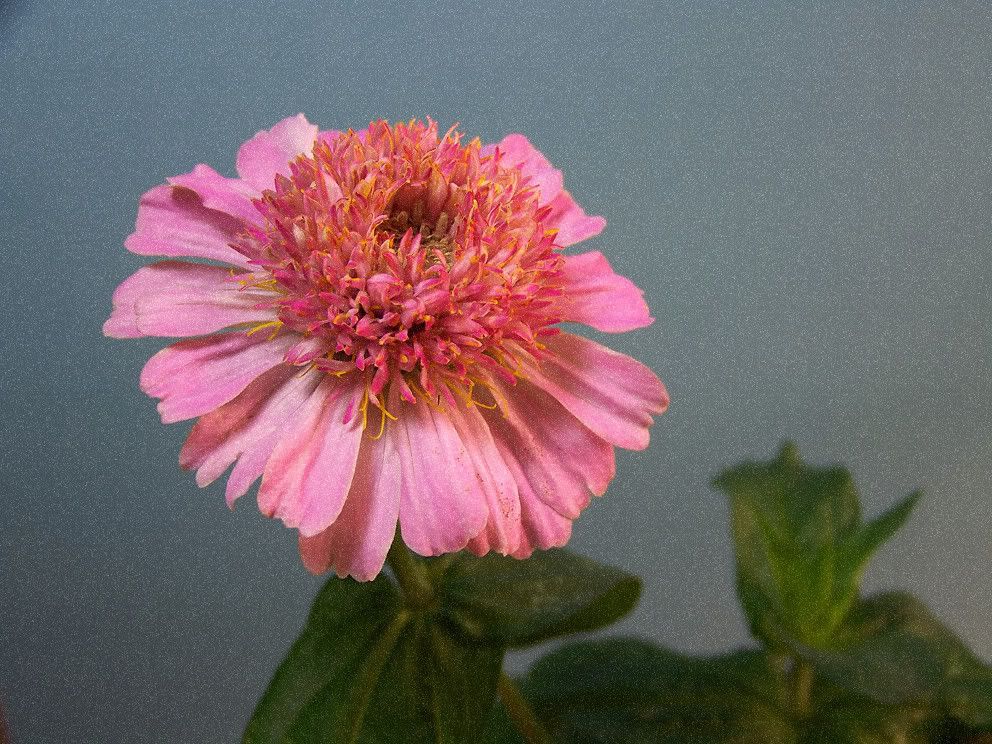 On the other hand, the hybrids between two scabiosa flowered zinnias can yield much smaller guard petals, but with very full centers of disk florets. Incidentally, both of these pictures were taken of blooms on plants that grew from cuttings that I took last Fall. The propagation of zinnias from cuttings is letting me continue this zinnia breeding project indoors under fluorescent lights without interruption by our cold Maine Winter. Both of the flowers pictured represent plants that were germinated over nine months ago. They were planted indoors in late March and early April.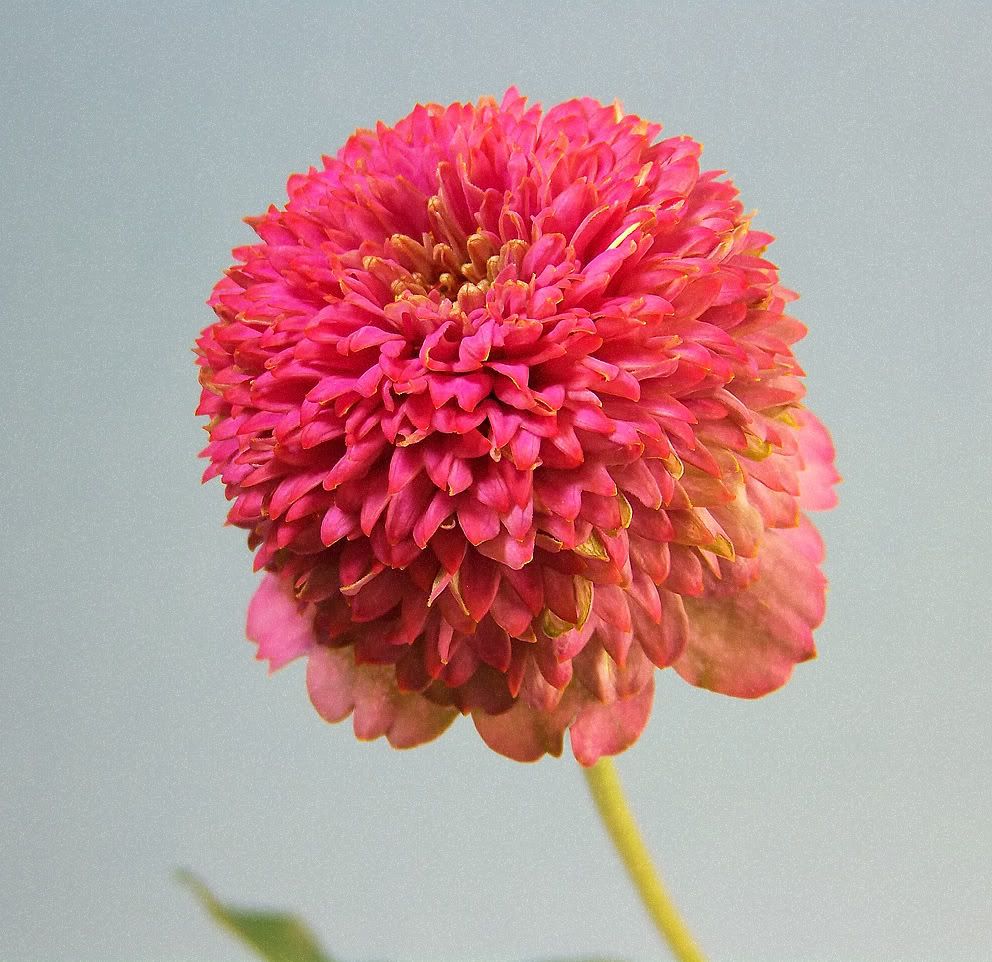 I hope to improve the echinacea flowered strain by getting even longer and more narrow guard petals. However, it is also my hope to get specimens with much larger central florets and very small guard petals or, better yet, no guard petals at all. Such zinnias could resemble some of the Centaurea or "Sea Shells" Cosmos. I'll be looking for some progress in both directions in my F2s this coming Spring. And I'll also be doing some back crossing to help achieve both objectives.
MM