It can be fun to breed your own zinnias - Part 18
Greetings all,
Welcome to this ongoing message thread. Once again, the previous part of this continuing series, It can be fun to breed your own zinnias - Part 17, is becoming rather long and slow to load or read, so we are continuing the series here for yet another fresh start.
The same guidelines apply here. Anything remotely related to zinnias is fine. As always, you are invited to post your pictures, but as a courtesy to readers with smaller monitors, try to keep the pictures posted no wider than 986 pixels.
This picture is 986 pixels wide, and it shows a recent snapshot of part of my zinnia patch of my home-bred hybrids.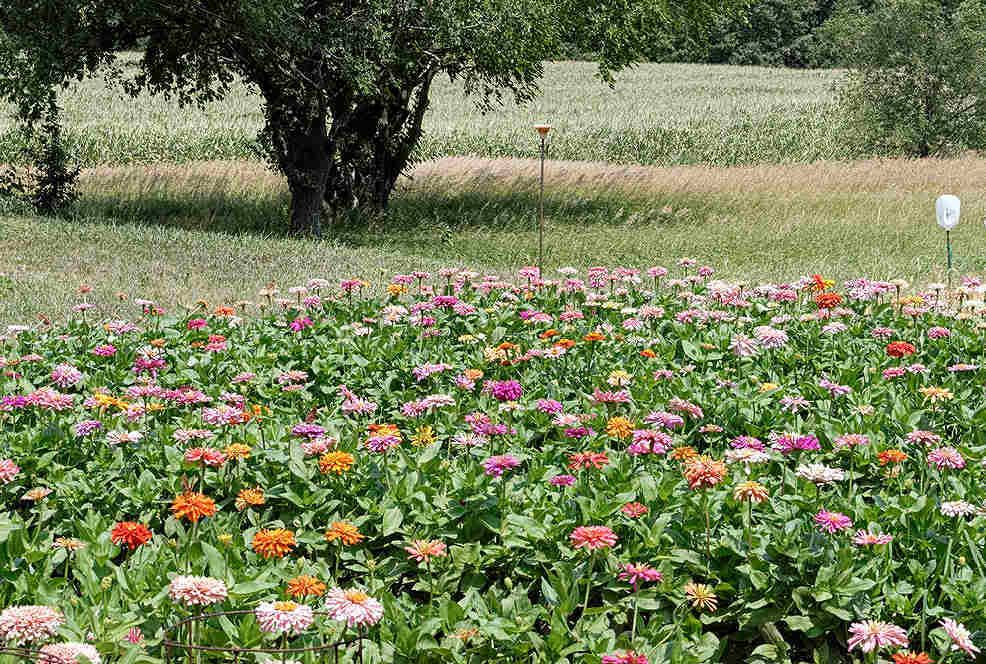 A lot of those recombinants will be culled in the next few days, but I will be showing some pictures of specimens that I liked and kept for breeding purposes. In these massed beds, I plant zinnia seeds about 4 to 6 inches apart in rows spaced 16 inches apart. After each grouping of three rows, I leave a wider space to serve as a "path". From this angle, you can't see the paths in the picture.
I usually get fairly good germination, so my plants are much too close together, and need to be thinned. So the culling serves two purposes, to discard "bad" specimens and to make more room for "good" specimens.
As always, I look forward to your participation in this message thread, to ask questions, answer questions, post pictures, or just make any kind of comment.
ZM