Pictures with questions (zinnia, larkspur, calendula) ?
flowersandthings
(MidAtlantic 6/7)
July 29, 2005
Hi does anyone have larkspur that do this? I found a few strange one that are bright purple with blue "flashes":
(sorry if pictures are large..... I was having trouble resizing):


Does this shaggy calendula have a cultivar name?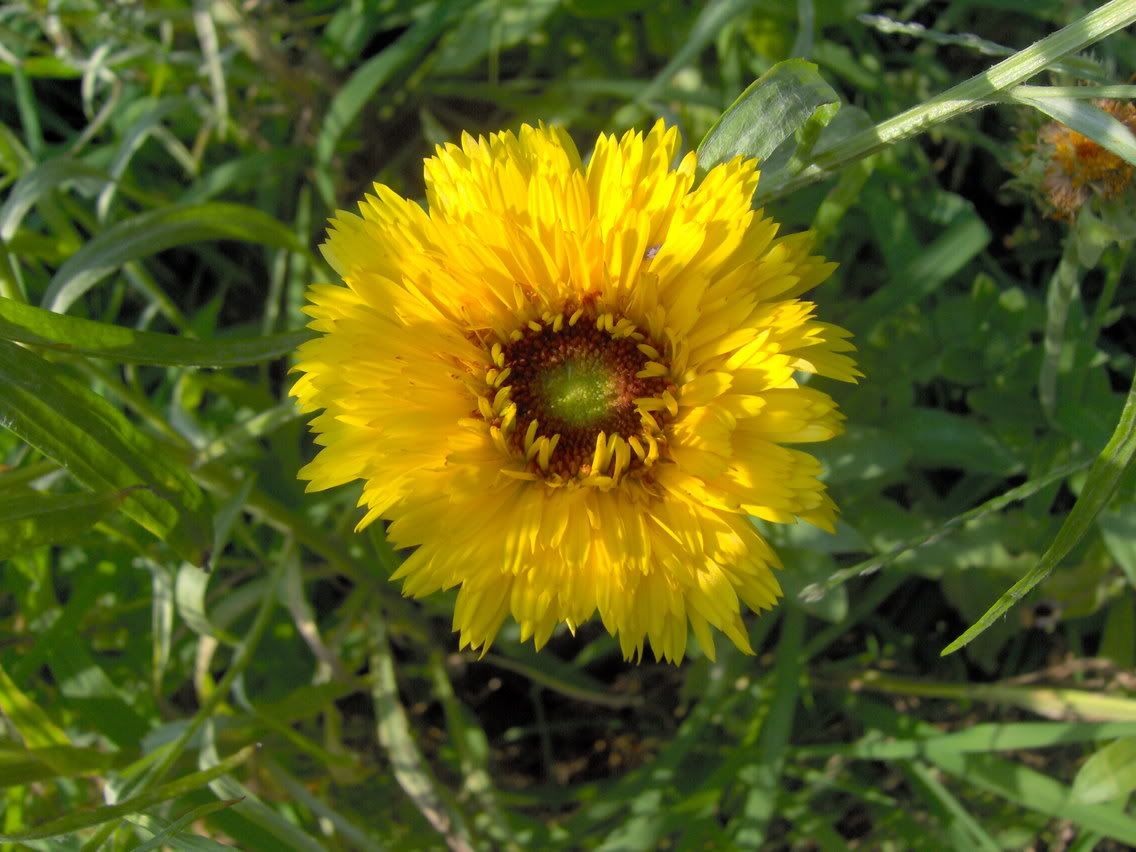 What is wrong with this zinnia envy? Some only have one row of petals and this weird fluffy middle with these funny little yellow "sub" petals popping out.

The others look "normal" and full like this: