It can be fun to breed your own zinnias - Part 15
Greetings all,
Welcome to this ongoing message thread. Once again, the previous part of this ongoing series, It can be fun to breed your own zinnias - Part 14, is becoming rather long and slow to load, so we are continuing the series here for yet another fresh start.
The same guidelines apply here. Anything remotely related to zinnias is fine. As always, you are encouraged to post your pictures, but as a courtesy to readers with smaller monitors, try to keep the pictures posted no wider than 986 pixels.
This picture is 986 pixels wide, and it shows one of my current recombinant hybrid zinnias. I refer to this zinnia as a "Shaggy Dog".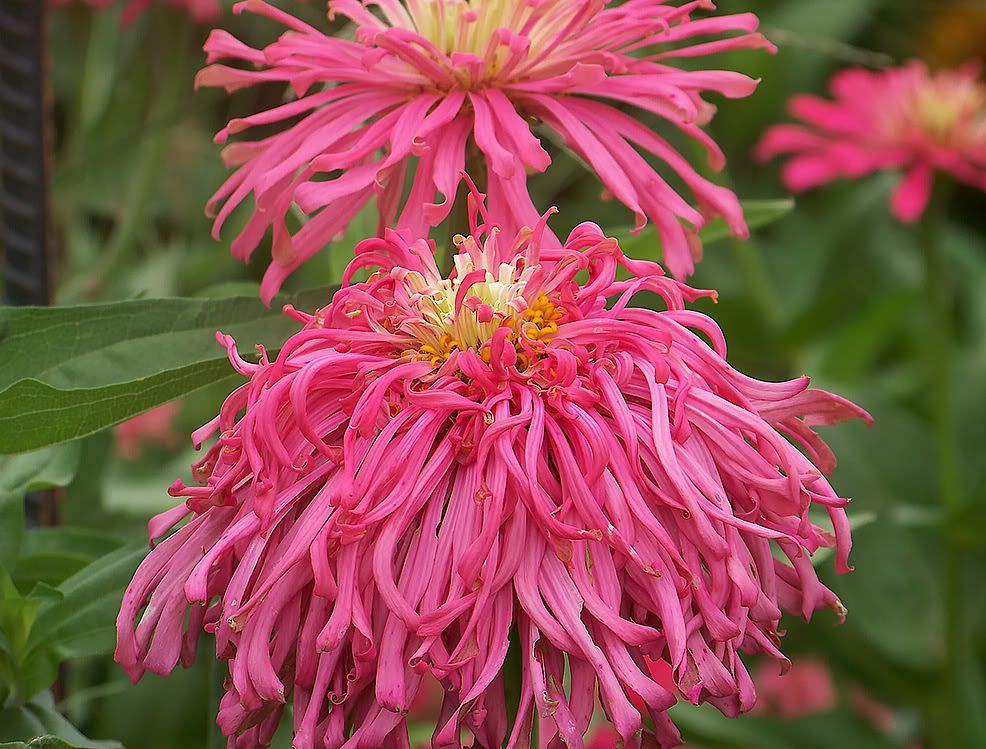 The two blooms shown here are on the same plant, showing that as the bloom develops, the petals grow longer and hang down, while the newer petals have a particularly twisted look. I am hoping to get seeds from this specimen, with the goal of eventually creating a strain of "shaggy dog" zinnias. The shaggier, the better. I have a lot of zinnia goals.
ZM