It can be fun to breed your own zinnias - Part 8
maineman
(z5a ME)
September 22, 2008
Hello all,
We are starting a new part to this ongoing discussion, for the usual reasons. The previous part, It can be fun to breed your own zinnias - Part 7, has exceeded 100 messages and is becoming unwieldy.
The same guidelines apply here. Anything remotely related to zinnias is fine and, as a courtesy to readers with smaller monitors, try to keep the pictures posted no wider than 986 pixels.
Once again, I'll "break the ice" with a picture (at the "limit" of 986 pixels wide). One of my objectives this year was a white spider flowered zinnia, and I am sorry to say I didn't come even close to that goal. This is one of my white zinnias, and it is a breeder purely for lack of credible competition. The picture was deliberately taken under low light conditions, to keep the camera from "washing out" the details in the petals (and, grin, to avoid distractions from the raggedy zinnias in the background).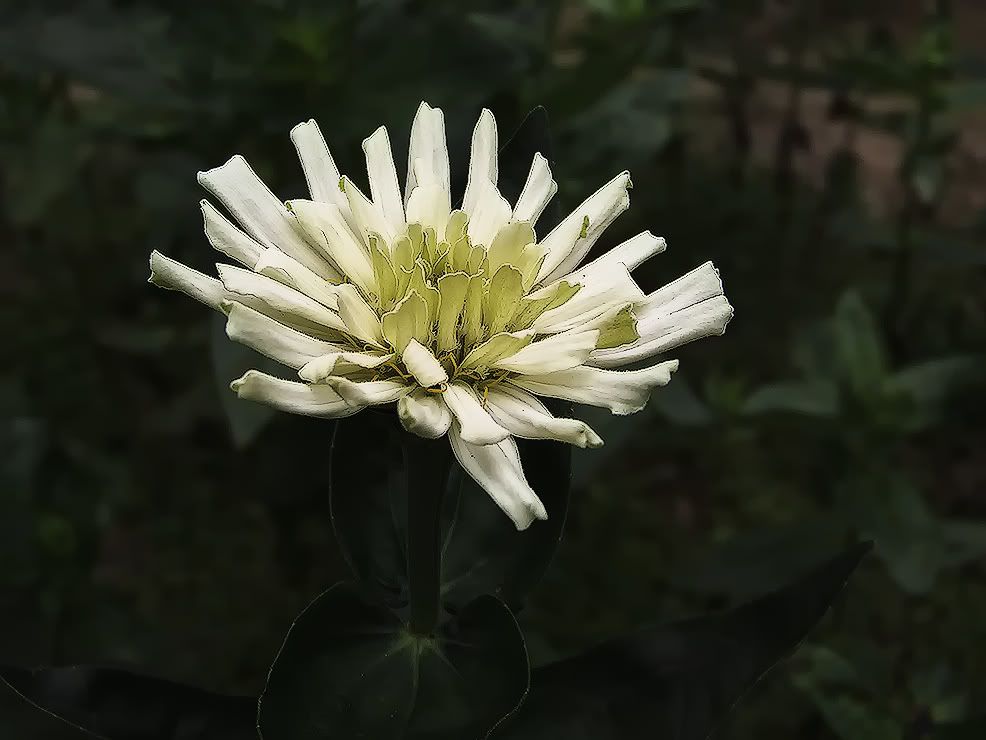 I am hoping for better luck next year. My plan is to make a big plant-out of the White Cactus flowered zinnia offering from Stokes, and to ruthlessly discard all but the best. It would be great if Burpee re-released their Burpeeanas in separate colors, including white. But I am not really expecting that in 2009. That is just a hope.
MM