Is Pruning an option for these Blackbery Bushes?
sinfonian
(U8b A2 S5 SeaWA)
February 27, 2008
I've got some mature wild blackberry bushes behind my house that my neighbor and I harvest every year (and keep from invading our yards). The bottom part of the bushes are brown stalks with no foliage on them. The canopy is above arms reach and all the fruit grows on the canopy, making it impossible to harvest.
I'd like to do my neighbor and I both a favor and prune these bushes back so they grow more managable and can be more easily harvested. We love the berries both raw, and in jams and jellies, so more would be better. Lastly, if I prune this year, will it impact the harvest? If so, I'll take the knowledge and save it for next year.
Here are a couple of pictures we took showing the massive bush.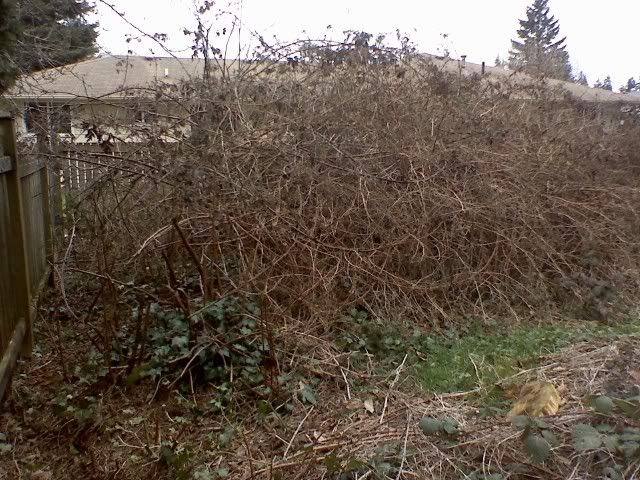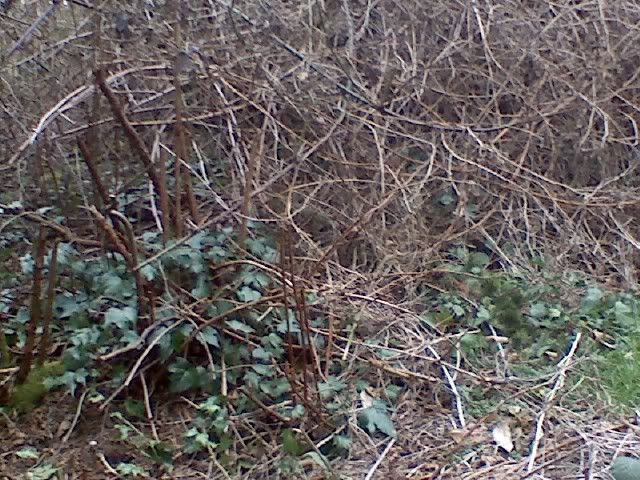 Here is a link that might be useful: Sinfonian's garden adventure