Peach Tree Scaffolds
blueboy1977
(TX9A/B)
February 11, 2013
I have a tropic snow peach tree I put in a 25 gallon pot and have a few questions. I will post a few picks so you can see what I'm talking about. When I bought the tree it was long whip with several branches. In mid jan after potting up to 25gallon I cut the whip and left 5 branches with several buds so I could get a few peaches this spring. Problem is one side of the tree doesn't have any branches on it. There is branch on that side that was cut before I purchased it and it's in a perfect spot to have a scaffold. Where that branch was flush with the main stalk it's sending out 2 leaf nodes on either side of the cut branch. Will these leaf nodes turn into scaffold branches? Here's the pic.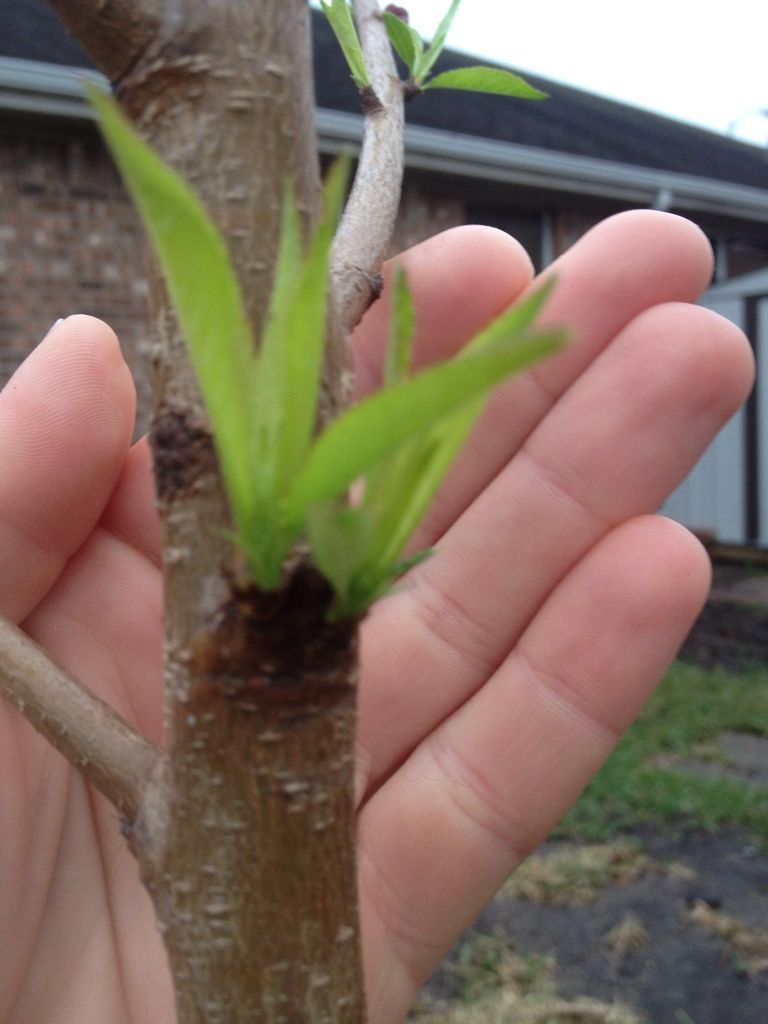 Here's another pic of where they fit onto the tree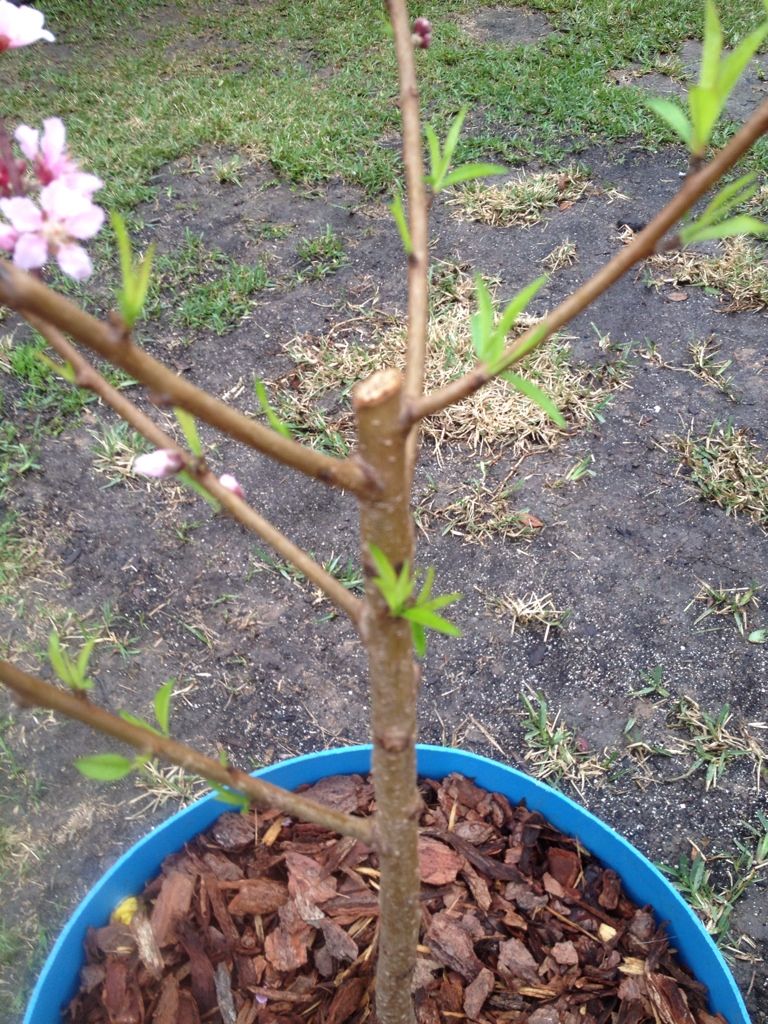 I will prune out the 2 lower branches in that pic and go with 4 scaffolds. Or I could just go with 3 scaffolds but one of them needs to be where those 2 leaf nodes are sprouting for it to be even. What should I do? The first branch is 3 ft from the potting soil and I was even thinking about topping the plant 1 ft above the potting soil to start over and it would also control the height a little bit better. What to do???
Here are a few other pics of the tree to give you a better idea
This is the tree when I bought it.
Here it is after prunning after potting up