Leaves wilting on new Carambola tree
Good morning esteemed members of the forum. We recently (2 weeks ago) planted a carambola (starfruit) tree. During that time, we had some pretty severe weather (low 30s at night), but the tree was covered. I have been watering it generously every other day. While there are some healthy leaves, there is a lot of yellowing and some "folding" and "shrinkage" as seen on the photo. Your input would be very much appreciated.
P.S. Additional info:
- No fertilization yet since the plant is so young.
- The tree was growing sideways from the top, so I replaced the original bamboo support stick with a much taller one that I stuck into the soil. Could I have damaged the roots?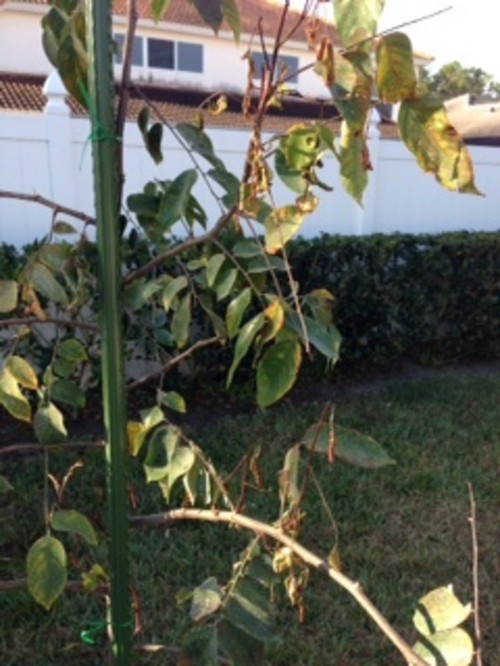 This post was edited by Michael80 on Sun, Mar 10, 13 at 9:58