Short season in the Northeast this year?
megamav
(5a - NY)
March 19, 2014
Its been a long winter here in New York, and the temperatures have been consistently below normal nearly all winter.
It looks like the NOAA climate predicition center is showing a likely below normal spring. Anyone else preparing for a short growing season this year?
-Eric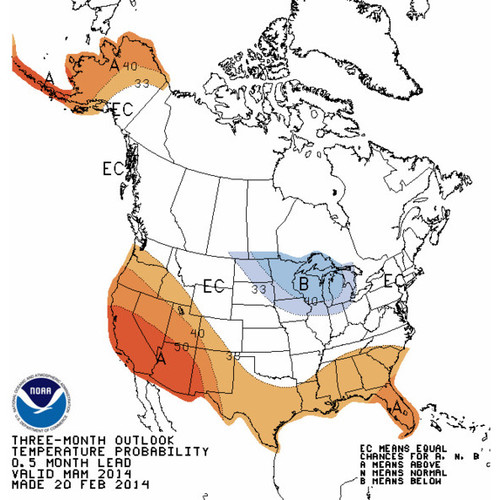 Here is a link that might be useful: