Question for Bamboorabbit, Gulf Coast Blueberry
blueboy1977
(TX9A/B)
March 15, 2013
Hey Bam,
Has your experience with this variety shown its slow to leaf out? Mine is a 4 year old plant now but was cut back to the soil line last spring due to stem blight but rebounded nicely. Im afraid Ive left to many fruit so its alittle slow to leaf out. Its pushing leafs and branches but not like it should for the fruit load I see. Im just worried its under too much stress and will come down with blight once again. I know you had problems with this variety and eventually removed them completely. It has already set lost of fruit and thinking I may be able to thin some more to help it out or is it probably too late?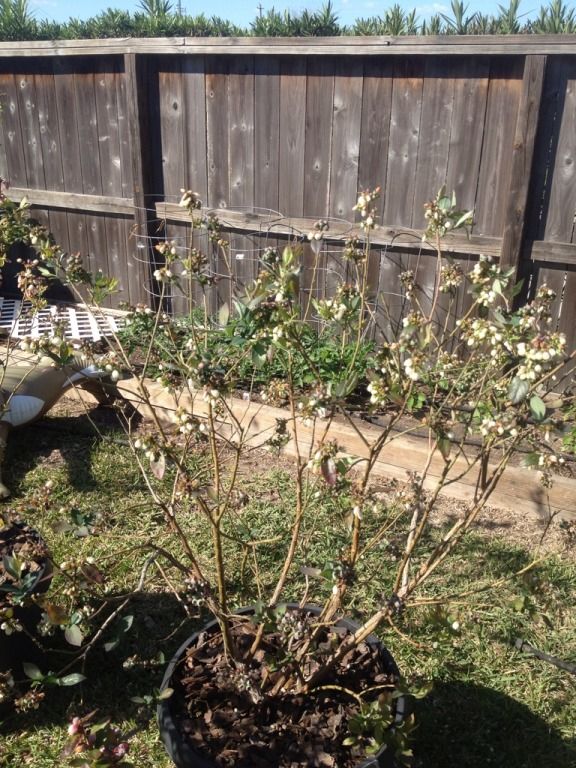 Here is Sunshine Blue and I think I left too many buds here aswell. Its leafing out much better than Gulfcoast but still just a little slow??? Both these plants are loaded with fruit. I only left 3 to 4 fruit buds on the tips of the branches but I think I left too many branches. May be Im beggining to get selfish?
Or maybe Im just a worry wort???