Early Blueberry Varieties for the South Houston
blueboy1977
(TX9A/B)
April 5, 2013
3 early varieties have shown them selves out of my collection. The only blueberry I've had that I didn't care for out of all my varieties is a Rabbiteye called Woodard. I'm giving it one more season to see if it gets better with age. That being said some blues are better than others but I haven't had a SHB from my back yard that I didn't like. Im going to try and wait untill at least half the berries are ripe before picking. Thats if I can keep my 3 boys and wife out of my plants. Seems every couple days when Im at work a few berries go missing. Its not the birds so I have a hunch little fingers are involved! So here are my early season blues so far.
Spring High

Snow Chaser

Misty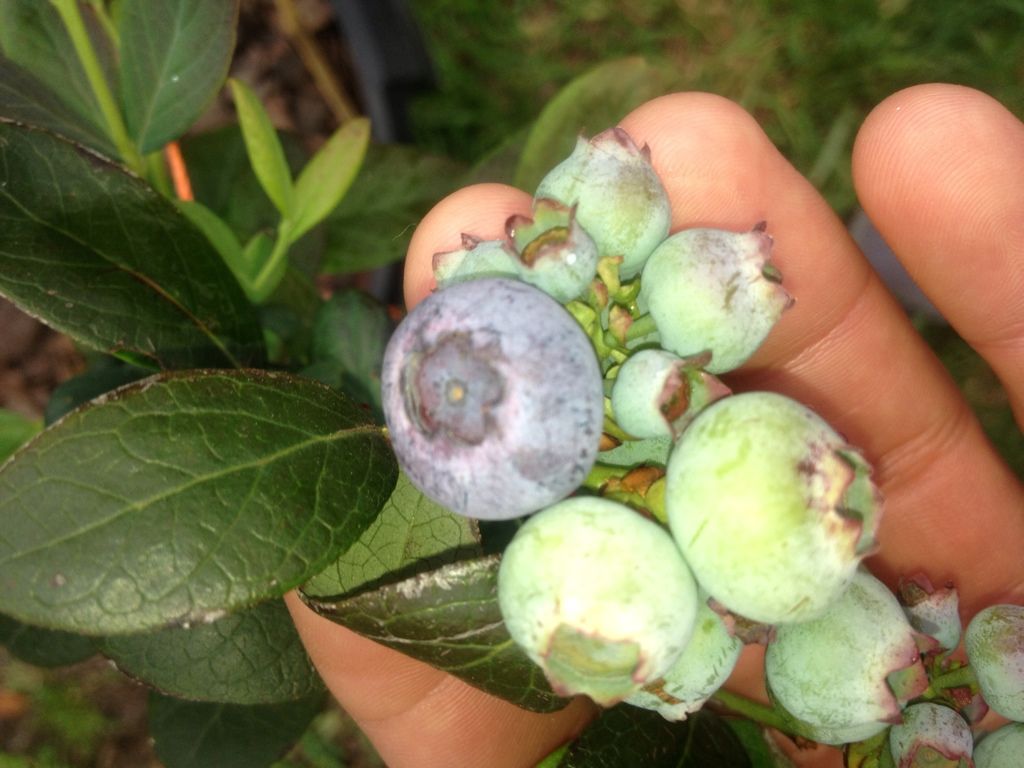 The first Emerald starting to ripen on 4/2/13. Looks like it will be a mid early variety in my location.

Here are some photos of 2 different plants of Windsor. The first photo is the plant from JF&E and the second from FHN. You tell me if they look anything alike?
JF&E Windsor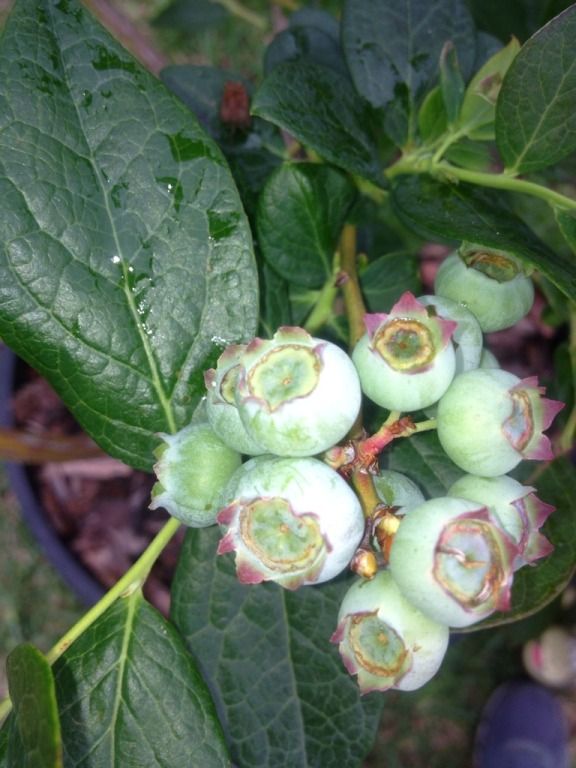 FHN Windsor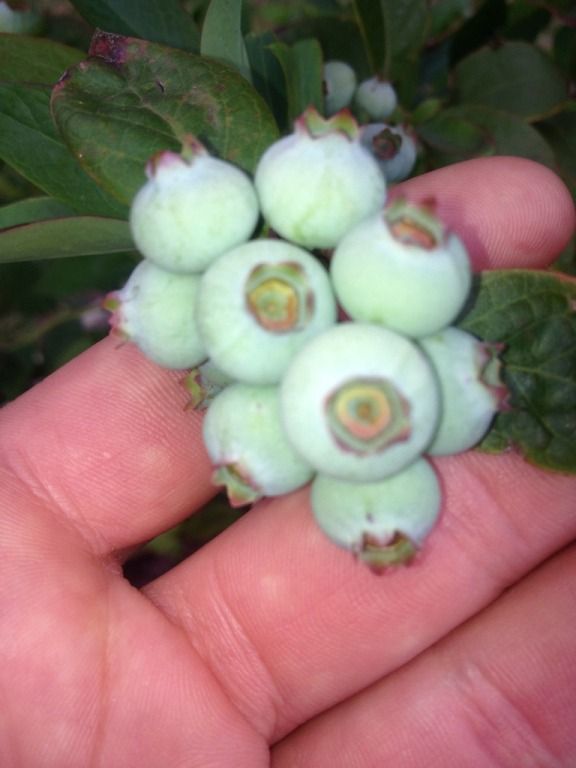 A couple Sweet Charlie Strawberries for the boys. First year with this variety and are the largest of any varieties I've grown. The boys love them!!!