My fruit tree survived
olympia_gardener
(5)
April 26, 2012
After saw all the discussion in this forum. I decided to build a simply teepee to cover my one year old fruit trees, planted last year to protect the flowers.
Here is a smaller teepee for my peach tree: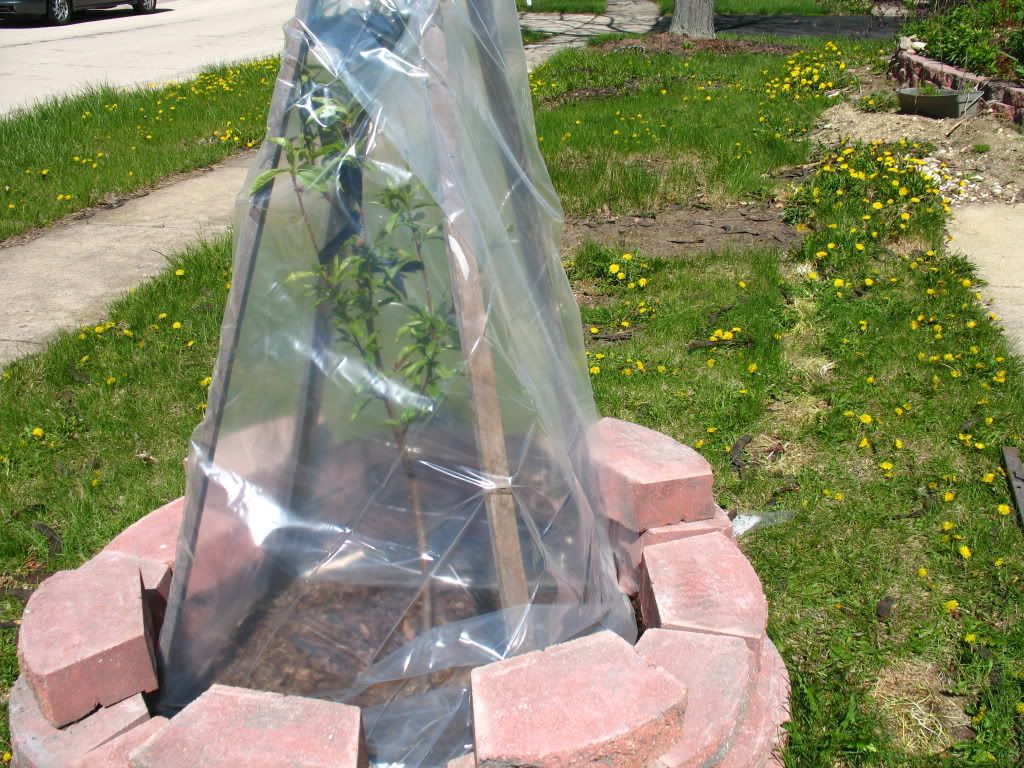 Here is the result of 20 minutes work... little peaches on the tree. Not a lot, It is a young tree only has been planted last year, but I get chance to taste it this summer.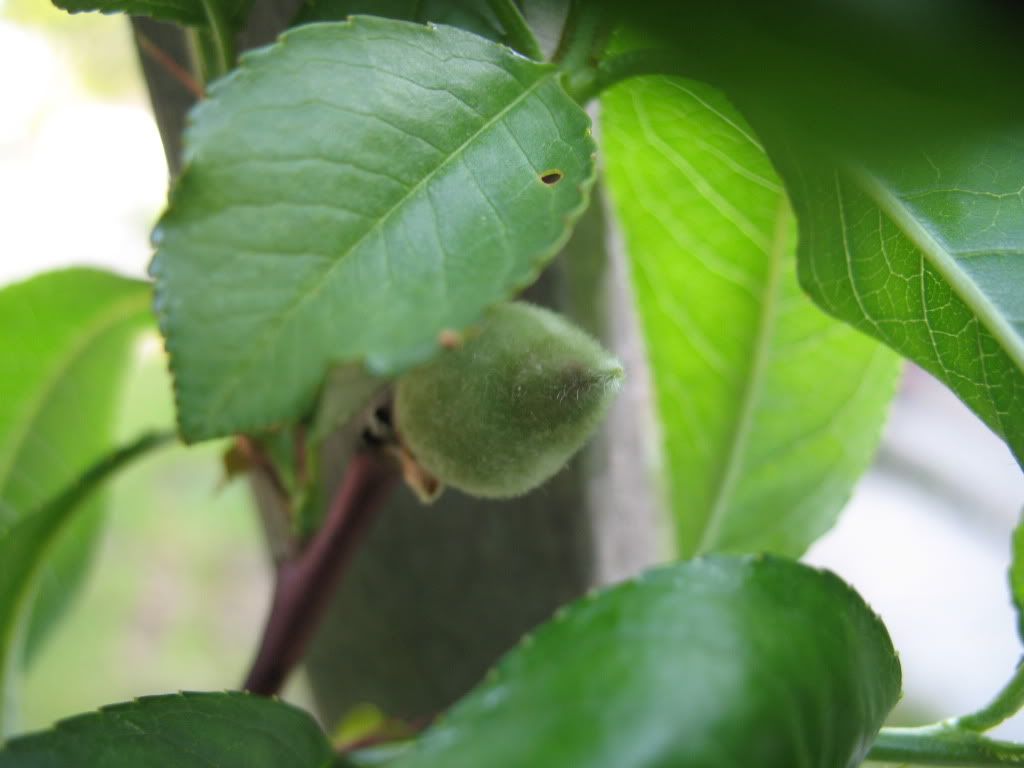 Here is bigger teepee for my 3 in 1 Asian pears: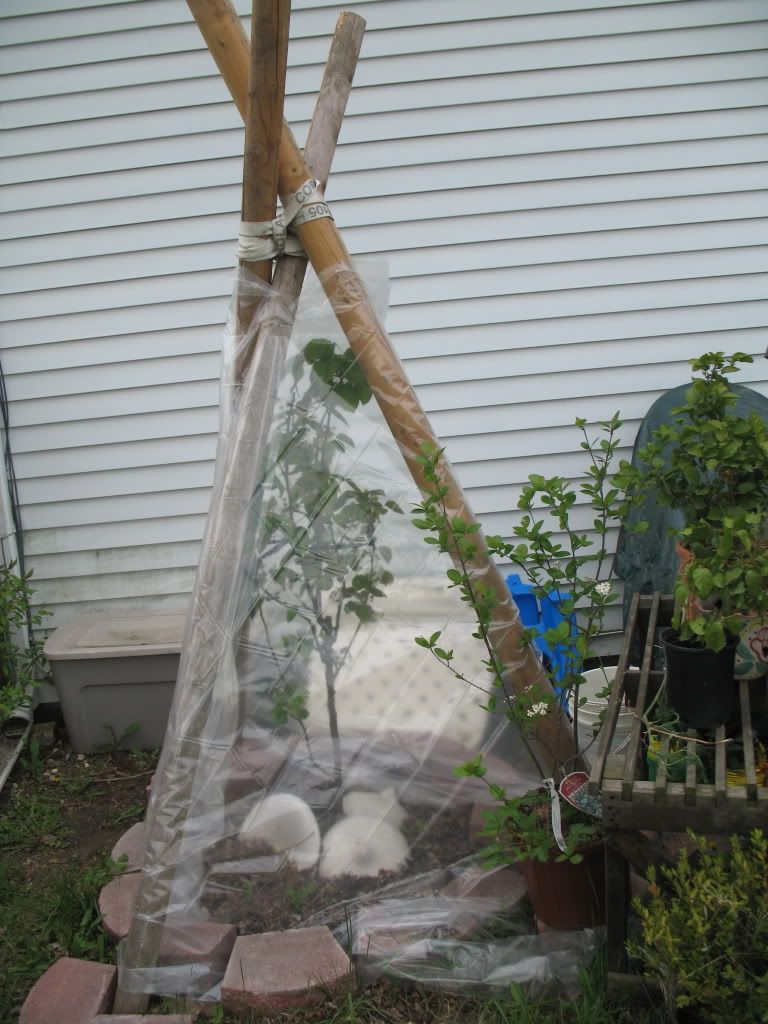 here are the pears flowers back in March and the fruits I saw this morning: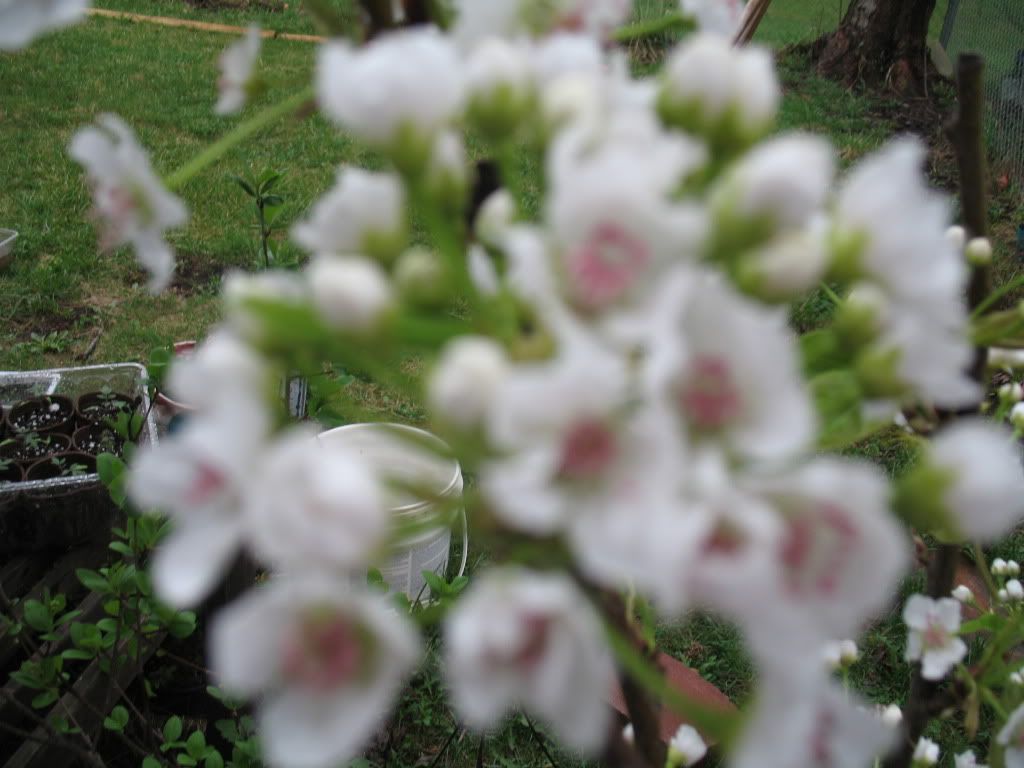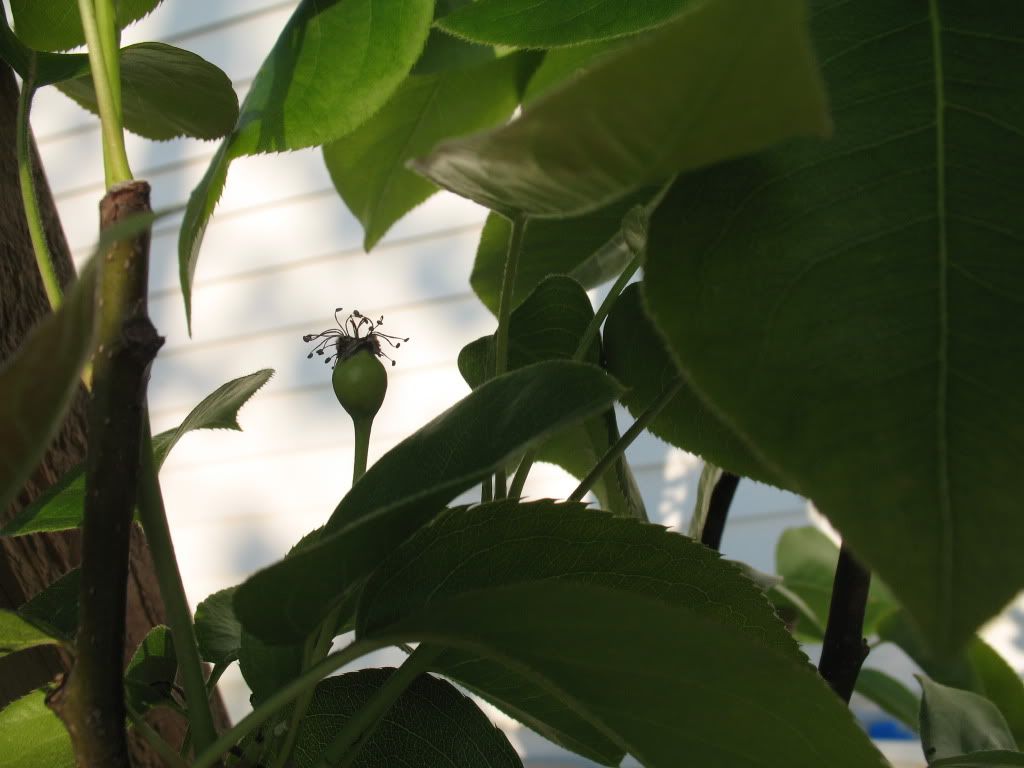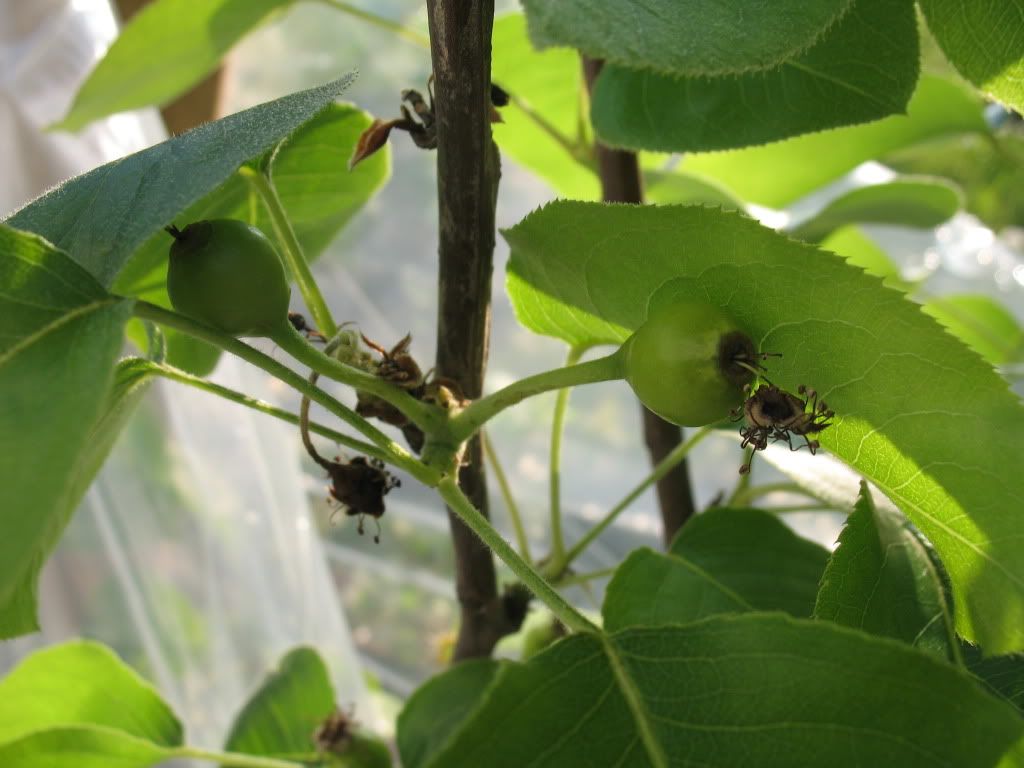 I only put a blanket over my Santa Rose plum tree, here are some tiny baby plums: