Fall Golden Raspberry Cane
Hi everyone. About a month ago, I planted a Fall Golden Raspberry cane I got from Home Depot near my house. I've mulched it and all. Since planting it, I noticed that some of the green leaves and vegetation that the raspberry cane had wilted and died away. The ones that remain, some of them are really dry and feel like they can crumble off. Can anyone tell me what I'm doing wrong? Is this cane dead?
I really apologize for the pictures and for the lack of contrast between the cane and the background.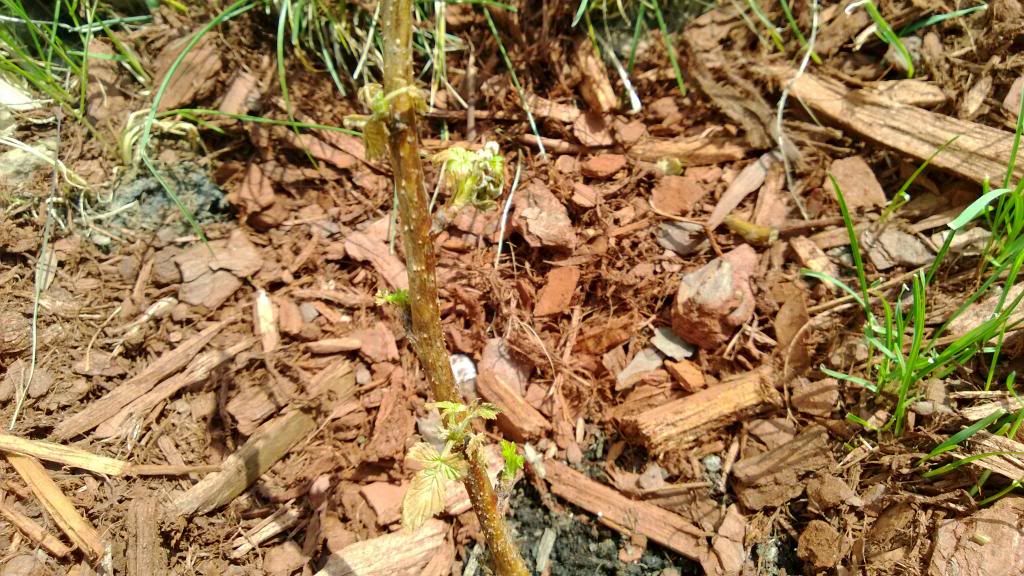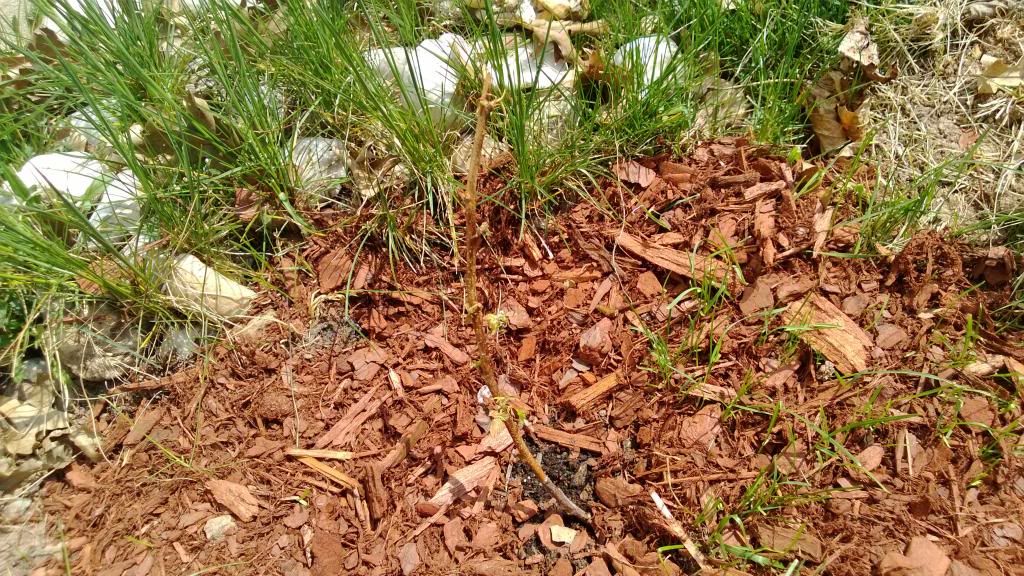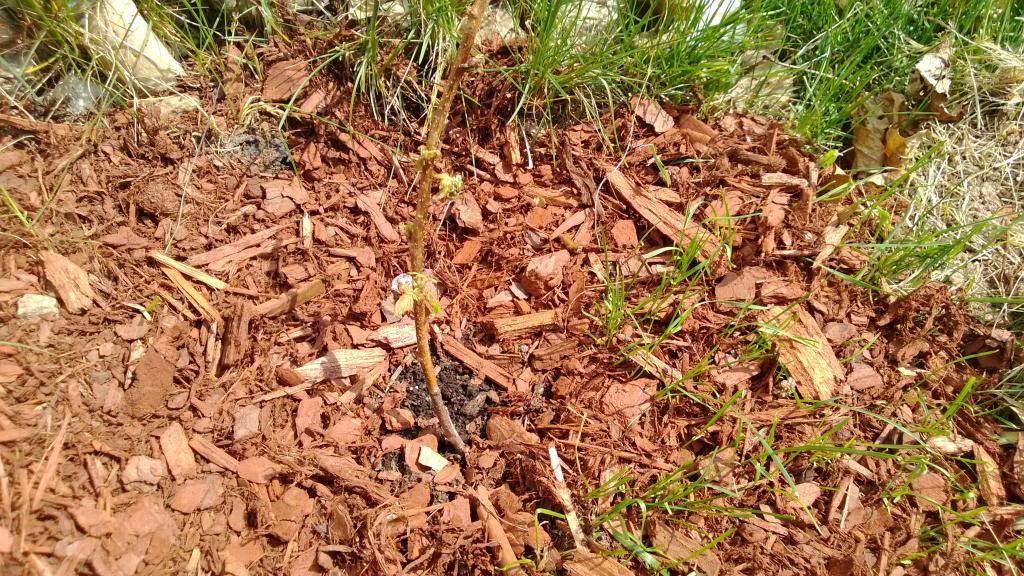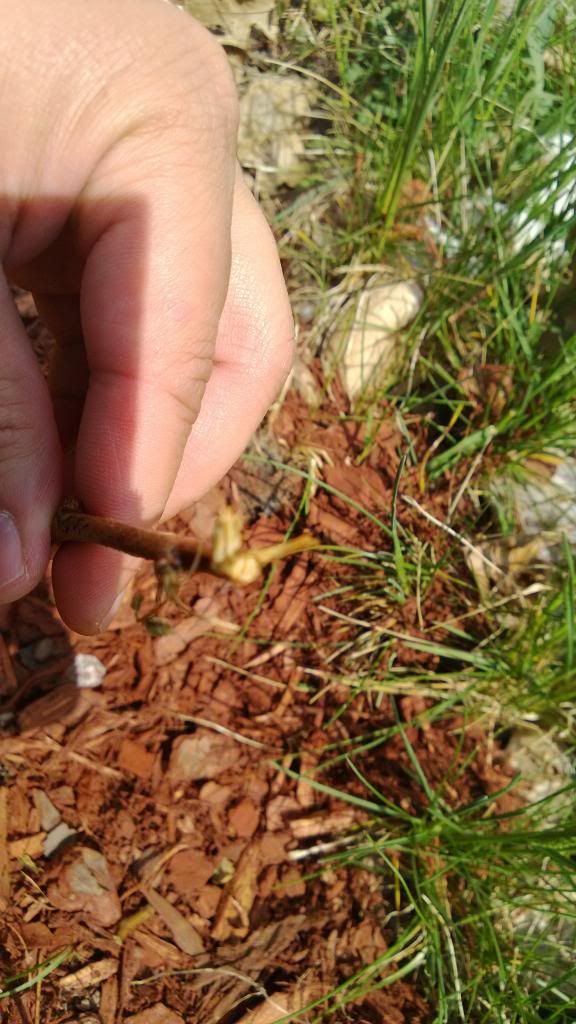 Should I have planted it deeper? What can I do for this now?