What are these spots on the leaves and branches....
az_pamperedchef
(9)
April 5, 2012
and how do I get rid of them? These is actually 2 questions:
1. My Fuyu persimmon has these black spots on the leaves, along the edges. My tree is still too young to fruit, but I still want to take care of it. What are the spots on the leaves and how would I treat them?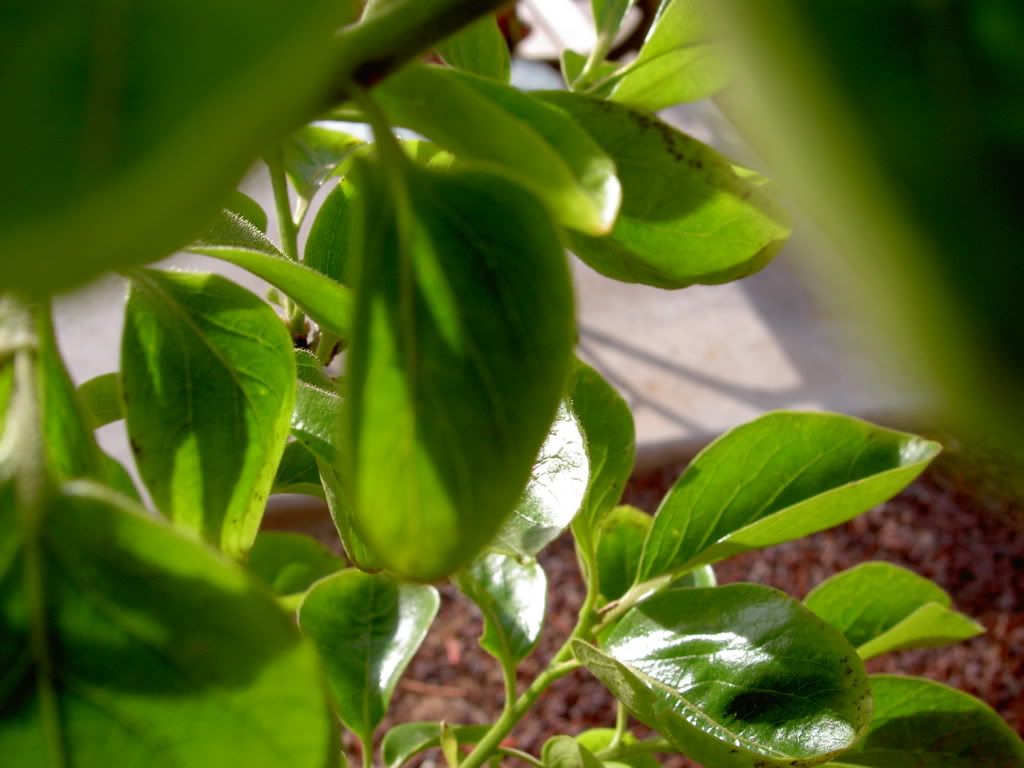 2. My Saturn peach & Desert Delight nectarine have white, powdery-looking stuff on some branches. The nectarine is barely starting to leaf out, but the peach has some leaves and fruit on it. Very young fruit. How would I handle treating its symptoms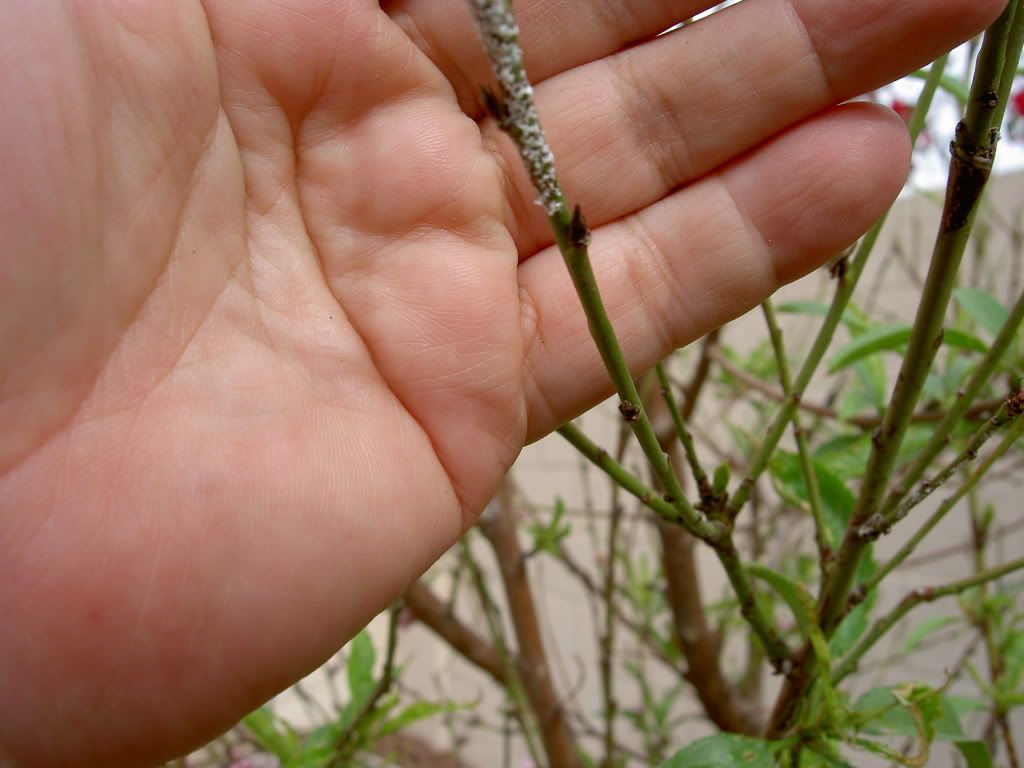 Thanks for your help!