Dwarf Peach Graft Care, and Pruning Question
Hi, I just planted my first dwarf-supreme peach tree a few weeks ago that I order from Stark Bros. I've search for hours about these questions and I can't seem to find definite answers. I was wondering if someone could help me or give some suggestions.
When I received my tree there was a clearish jelly oozing from the hole on the grafting site, almost like it hadn't completely healed. After I planted it it's no longer oozing. Should it have been sent to me like this? Will it heal by itself? I'm very worried about peach borers getting in there. When I spray for peach borers is it ok to spray in the crack at the grafting site or will it hurt the tree? Also when I paint the trunk with latex paint for sun scald in the winter, do I paint inside the crack as well? I don't want to prevent it from healing.
Another question, I recently removed the sprouts coming from below the grafting site but what about the lower shoots above the graft? The tree seems to have alot of growth happening on the lower portion which is growing faster than the top shoots. Some places I've read that I should remove all the shoots on the bottom 18 inches of the trunk during the summer because these branches are too low to be used as scaffolds anyway. At this time my tree only has three shoots towards the top of the tree. Other places say not to prune at all during the summer unless they're suckers coming from the ground. What should I do? Any advice would be greatly appreciated.
And last question, should I fertilize the tree this year?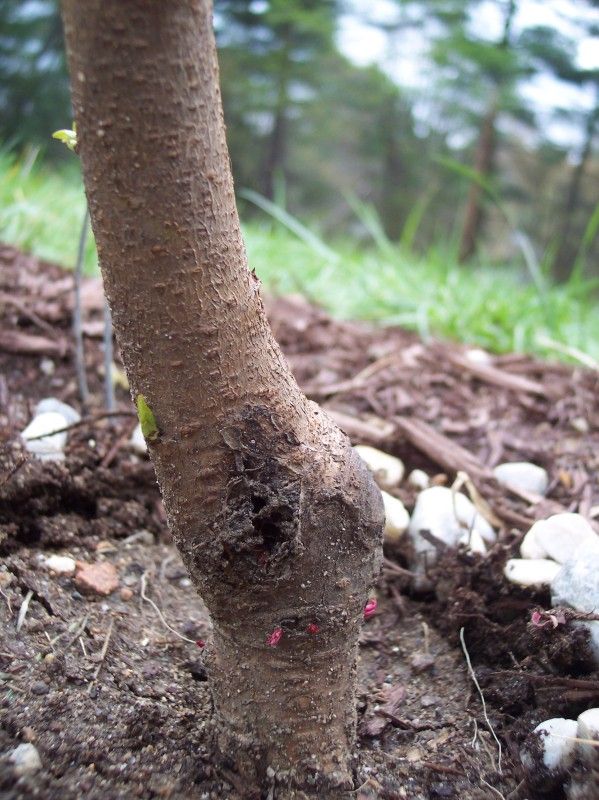 Graft union and lower shoots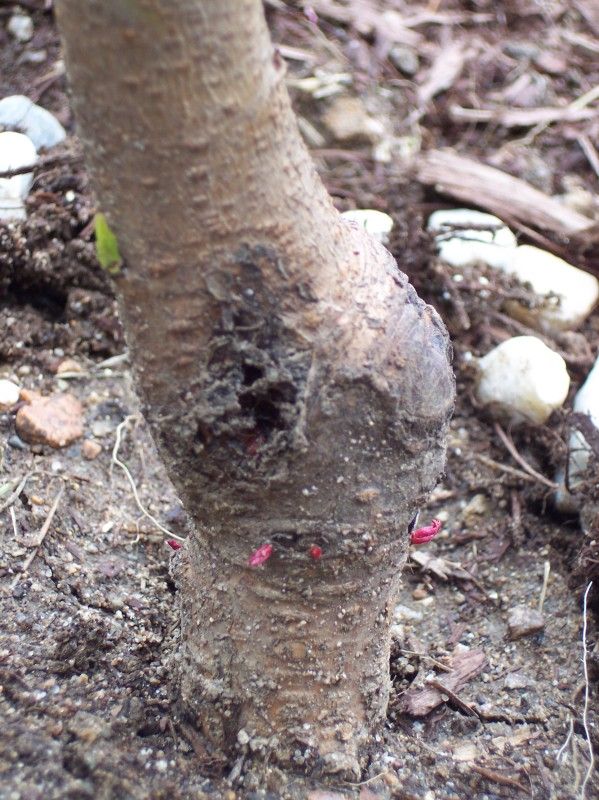 Graft union closeup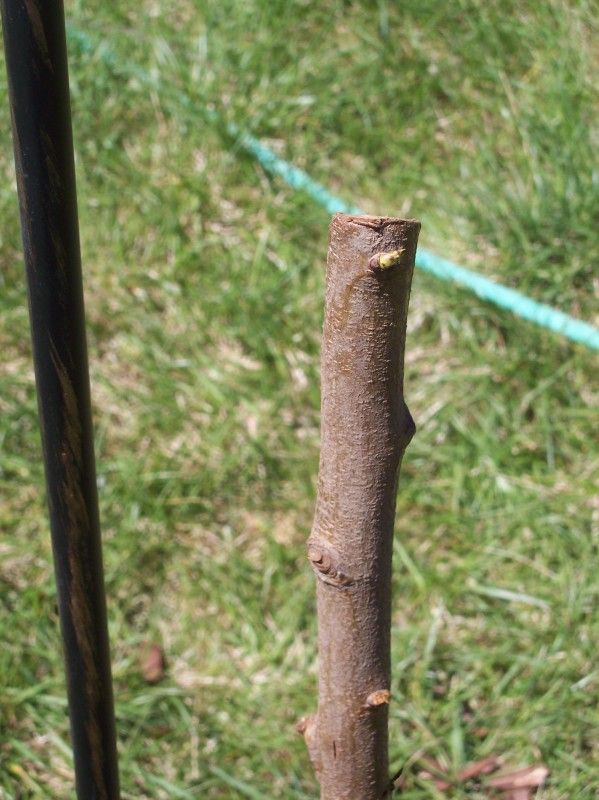 Top Growth
Thanks for your time, :)