Cheap DIY Shade Cloth
Edymnion
(7a)
April 19, 2012
I've got some pawpaw tree seeds rooting right now, so its time I finally turned my attention to getting shade cloth for them once they sprout.
I checked around the local places, no one carried it, so I went online. Was having a bit of sticker shock at how much this stuff cost, but then came my eureka moment. I found a picture with closeups of the various densities of weaves and it hit me. "This stuff is just glorified screen door meshing!"
$30 for a roll of shade cloth, or $5 for an equivalent amount of screen door mesh. No brainer there!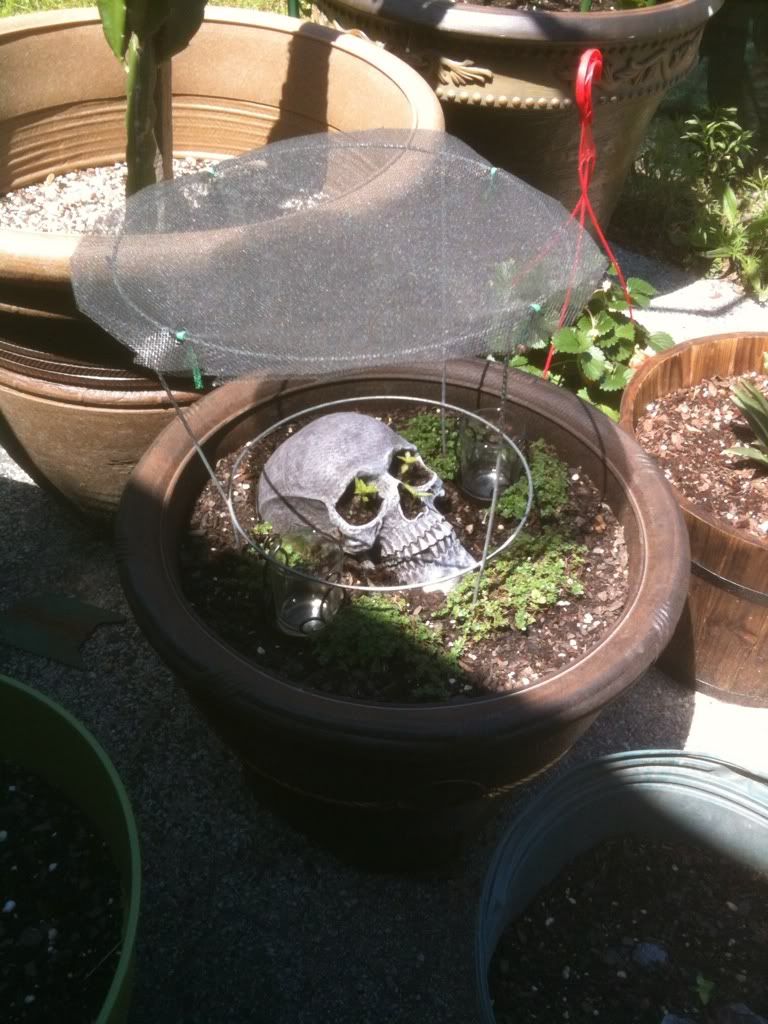 My test rig, some cut screen door mesh two layers thick laid crisscross over the top half of a wire tomato cage with some twist ties to hold it in place. Put over one of my pepper seedling projects (long story, hit the hot pepper forum for details) that was struggling a bit with the sun, and viola.