Tis the season of fruit
blueboy1977
(TX9A/B)
April 22, 2013
It's that time of the season here in Houston and all kinds of fruit is coming across the table. We have been picking blueberries now for at least 3 weeks and wild dewberries, strawberries and loquats have been coming on strong. After the first week of my blues coming in I started to have Mocking Birds tearing them up. They really piss me off cause they don't even eat the berries. They just knock holes in them, tear off green berries and make a big ole mess under the plants. I still have some Rabbiteyes pushing flowers and I like to wait to put up my bird netting untill they are done but the last 2 seasons I've had to put it up a tad bit early. They are mostly done flowering but still a few trying to push. Attached are a few pics from the last two days at our house. Hope you enjoy them, I know I did;)
Took the boys picking dewberries yesterday after work. Then made dewberry cobbler for desert!

My wife went to a friends house this morning and picked some loquats. I'm going to plant a few seeds in the front yard and get a couple plants going. Anything special I need to do for the seeds or just throw them in the ground?

My boys picked these this morning.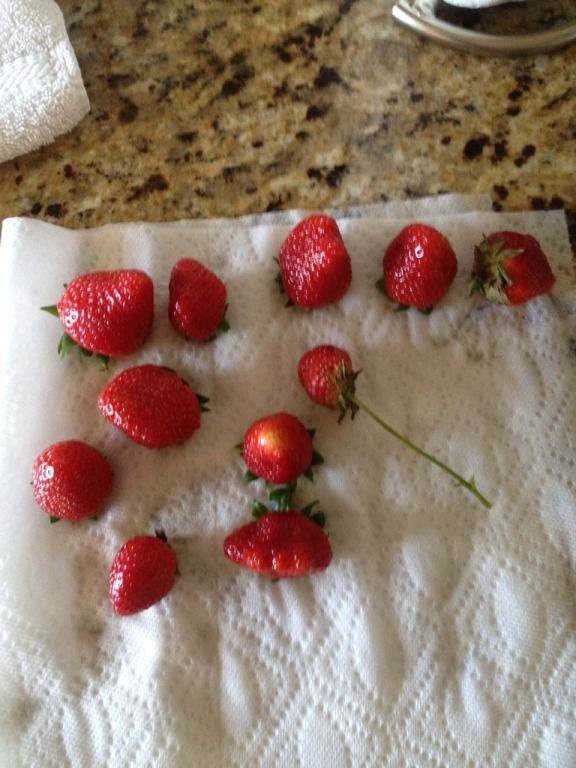 A few picks of the improvised frame and bird netting.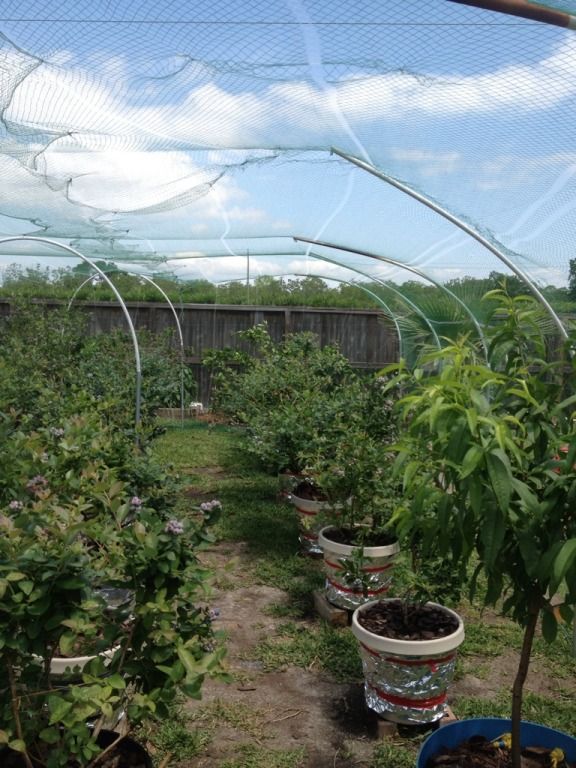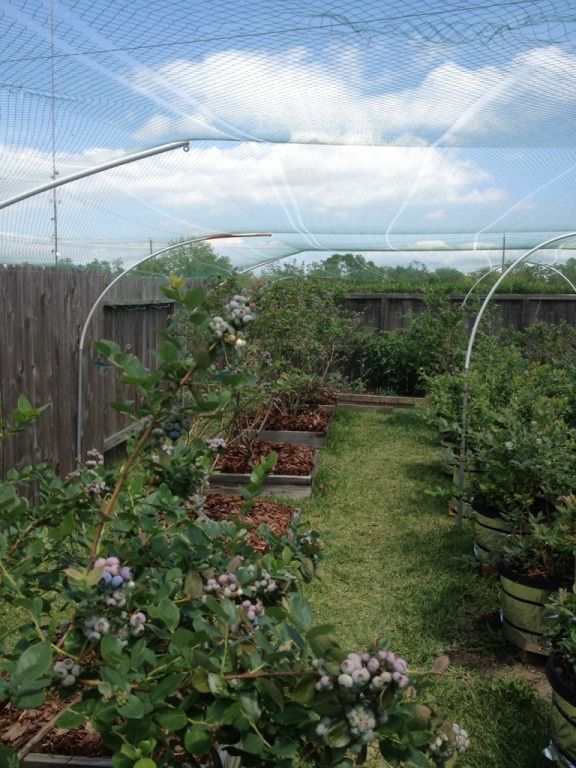 4 year old Emerald sagging from weight of blueberries.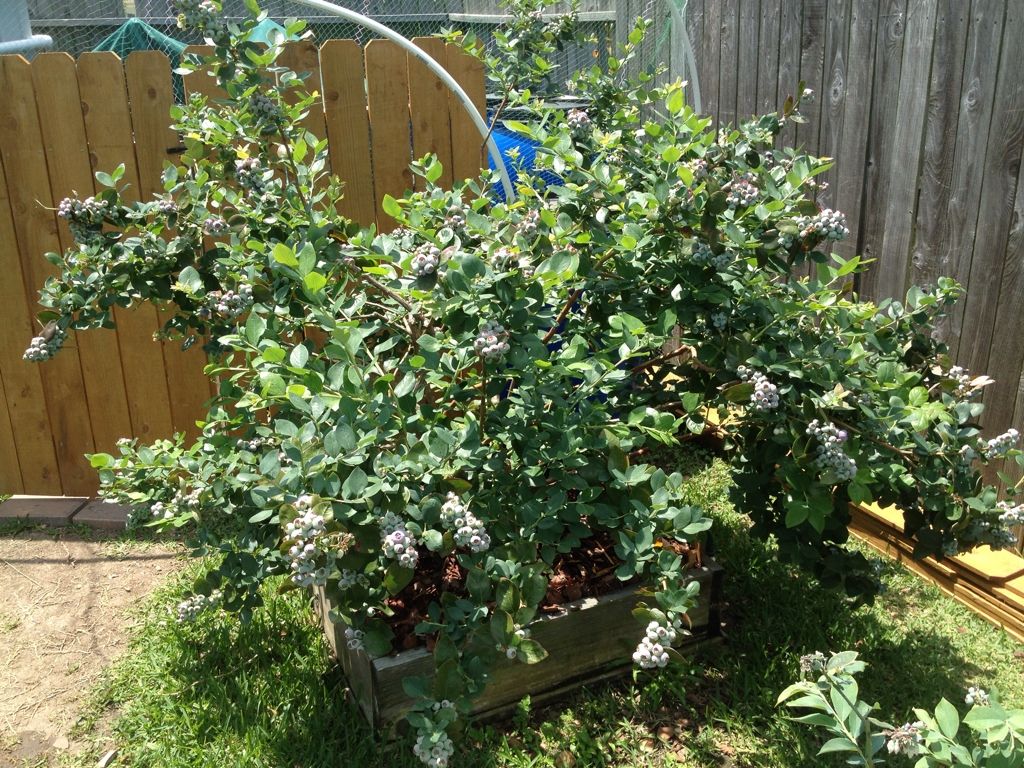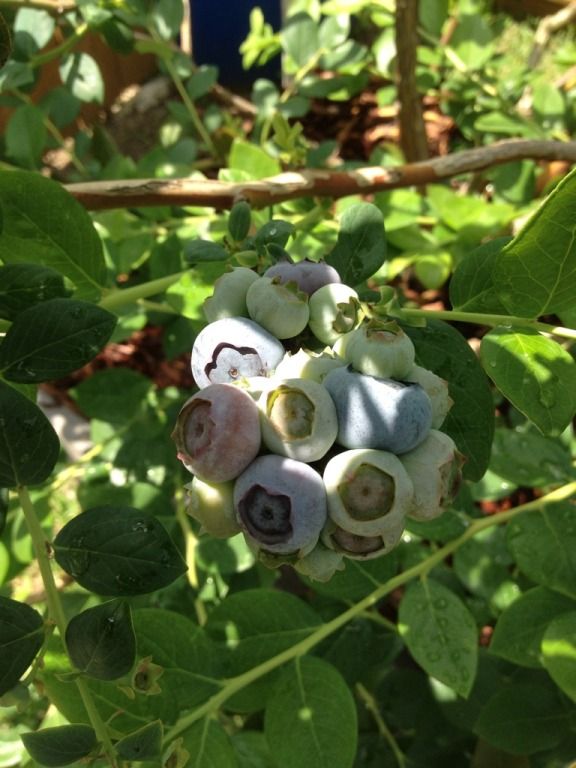 My early varieties (Springhigh and Snowchaser) are just about done. Here are a few more varieties that are starting to ripen.
Jewel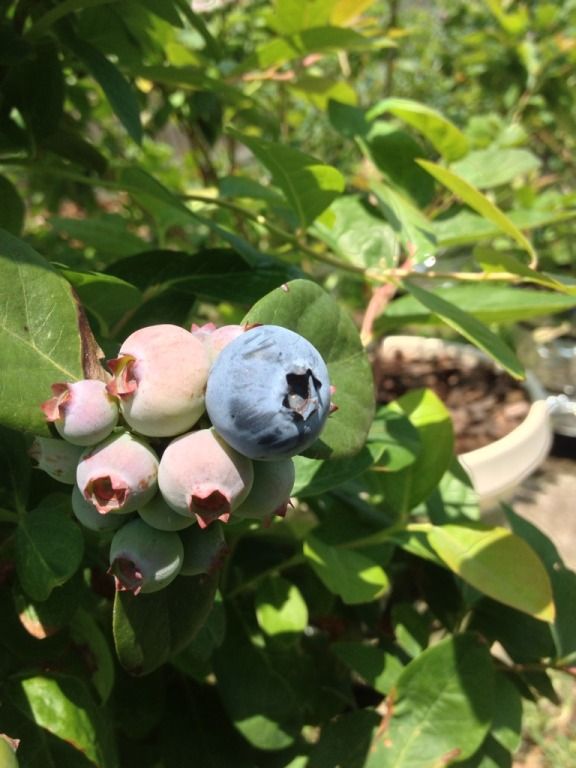 This is suppost to be Windsor. It's from FHN and seems to the wrong variety. I have a Windsor JF&E and the leaf and berries look completely different plus they haven't started to ripen at all. Does this look like your unknown Fruitnut???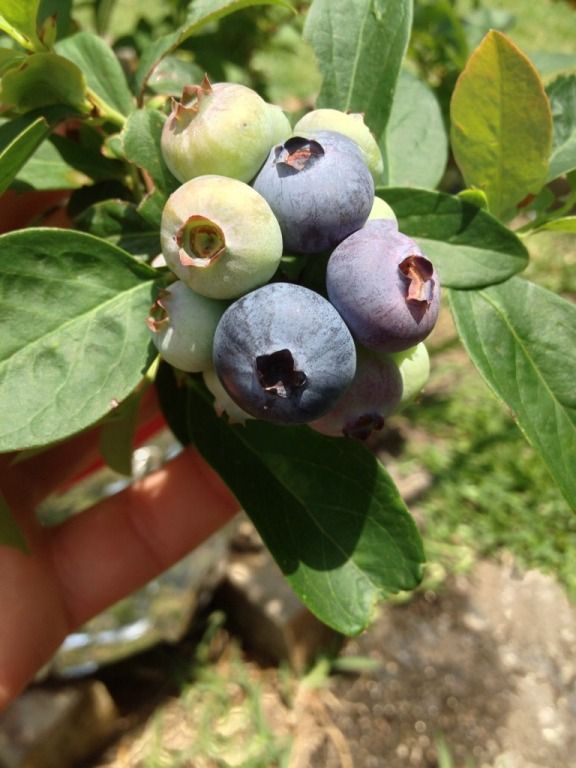 Misty

Sweetcrisp

Premadonna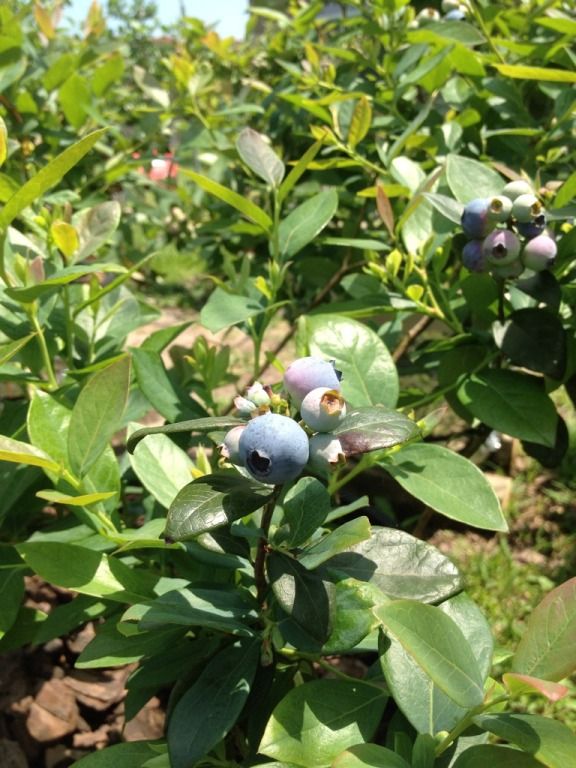 Scintilla just starting to ripen

That's all I got for now. As more varieties come in to season I will make another post.