Bobcock peach has no leaf ?
gambelsquail
April 24, 2014
I planted a Babcock peach last spring. It grew nicely for a few months and even gave me two small peaches. But after a few months the growth stopped.
This early spring it bloomed with tiny flowers. Until now no leaf shows ...
The root stock is Citation.
Should I water more or use some kind of fertilizer?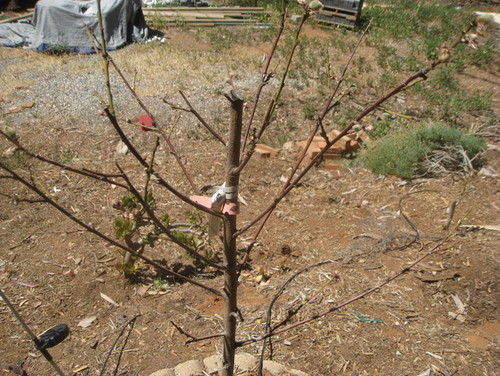 This post was edited by gambelsquail on Thu, Apr 24, 14 at 16:43