'Real' blackberries?
peachymomo
(Ca 8)
April 12, 2013
While walking the far end of my property the other day with a friend she saw that we have two different types of blackberries growing wild back there and she said that the thornless ones were 'real' blackberries instead of the Himalayan ones. I assume by real she meant native, and I'm wondering if this is the case. According to my friend the real blackberries are tastier and have fewer seeds than the Himalayan variety, is this true? The thornlessness is certainly nice.
Some day I want a green privacy screen to hide the fence and neighbors in that area, but in this one corner there is very little room between the drip line of my nice oak tree and the fence. Now I'm thinking instead of trying to kill all of the blackberries to make room for something else maybe I'll keep the thornless ones and put up a trellis for them to grow on so they can provide a screen, and hopefully tasty berries. Does this sound like a good or bad idea?
Here are some pictures:
Thornless 'real' blackberry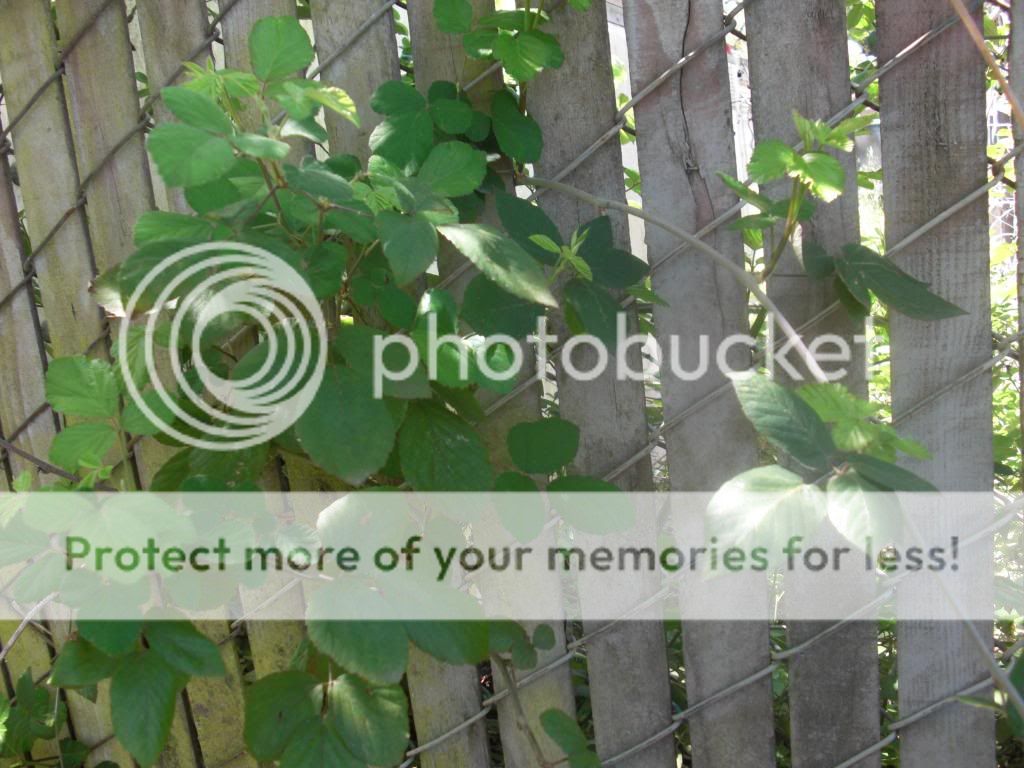 This picture kind of shows the vine-like growth habit.
Thorny Himalayan blackberry

Good example of the contrasting canes