Trees damaged in shipping - Happy Though
Well, I received two apple trees in as many days from Gurney's.
The first one was a deluxe/premium 4' Sweet Sixteen. When it arrived half the roots were bone dry as the strips of paper used to maintain root moisture had fallen off the roots and were in the bottom of the plastic bag. The tip of the tree looked like it had been chewed off by a whitetail deer! (What they have no sharp pruning shears...) And the bottom of the box looked kinda like an accordion.
Well I thought I should touch bases so I sent Gurney's an email and told them that I just wanted to be on record in case it does not make it. That I will plant it, and I assume it will be OK but you never know.
Gurney's replied before the end of the day, saying "Thank you for your email. I apologize for the inconvenience. We offer lifetime guarantee on all our plants. If the plants do not grow or flourish to their full potential, please let us know and we can either issue a replacement certificate (store credit) or a refund or a reship whichever you prefer."
So I was OK with that.
Next day I get a standard 2-4' Gold Rush Apple (from that $4.99 sale they had)
I could see the box had been broken in half and taped in the middle to put it back together. When I opened it this is what I had: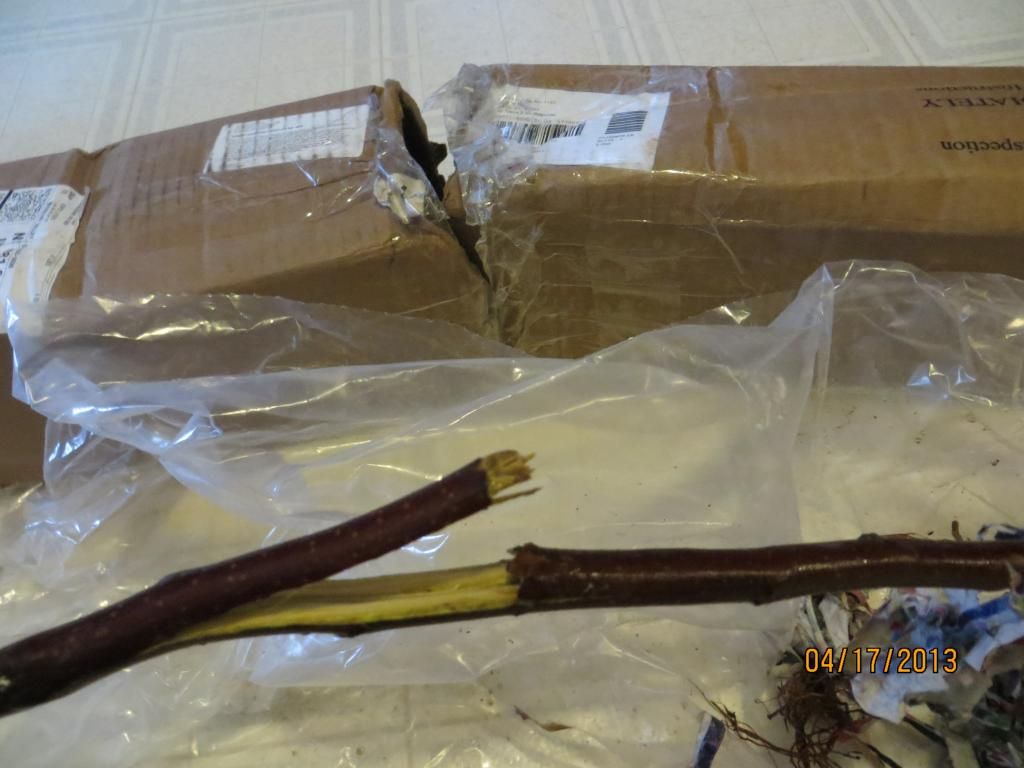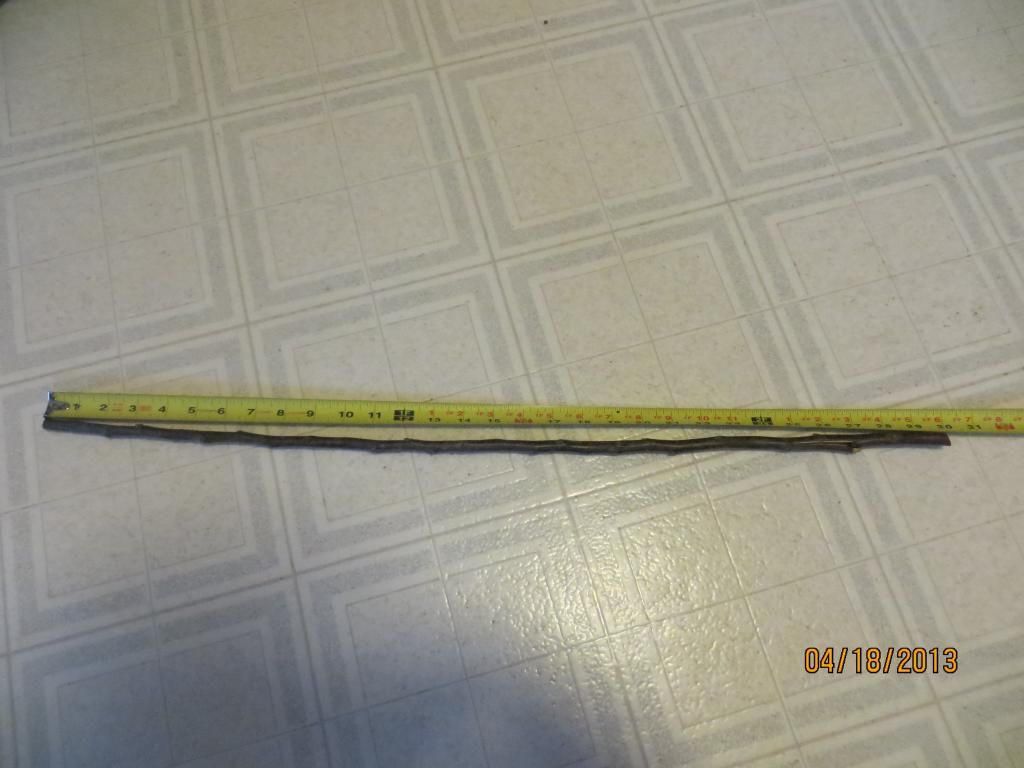 I had to cut off 30" leaving only a 6 or 7" stub.
So I called Gurney's this time. Kind of got nowhere with the CS rep, she sounded real young and couldn't do anything w/o talking to a manager, and they were all busy. She did tell me the Gold Rush were out of stock though.
Well I told her thanks and that I'd send an email.
I did, and heard nothing back by the end of the day. This morning however I had an email from Gurney's saying they apologized and a reship was issued and I would receive it by early May.
So, that's what I call customer service!!!
I don't know how they come up with out of stock Gold Rush to send me another, but maybe they hold back some for this kind of thing.
In any case I am VERY happy with the communication, and their dealing with the problem ASAP (Not making me wait a year...)
I only wish they used a more stout box system to send trees in. (Both mine were shipped from Louisiana, MO)
Anyway, so far this is working out about as good as I could have hoped for. (And there is still that 6-7" of a stub that may still make a tree anyway some day)
So here's hoping the reshipped tree arrives in good shape, and I just wanted to give Gurney's some love for how they've dealt with it up to now.