Oscar's damaged trunk
christie_sw_mo
(Z6)
May 26, 2012
I planted this Oscar mulberry in 2010 I think, so it's been through two winters. The first winter, I had one of those spiral plastic tree protectors on it and when I removed it the next spring, it was damaged. I can't remember if it looked split or eaten but this is what it looks like now.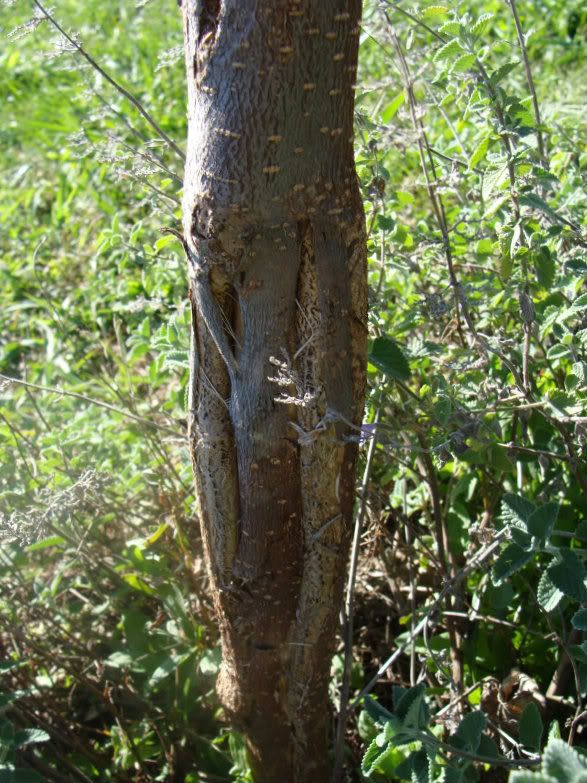 That's the east side of the trunk. The opposite side looks the same. It's damaged on both sides, so almost completely girdled. It made it through the second winter and had two or three dozen mulberries on it this spring, many of which aborted and there were a couple branches that shriveled up and died after they leafed out.
I would love for it to live long enough to get my money's worth of mulberries so if anyone has a suggestion, I'm listening. I was glad to get to try the fruit this spring so I'd know whether it was worth trying to grow one again. The mulberries were very good.