Help with bug ID please
milehighgirl
(CO USDA 5B/Sunset 2B)
May 24, 2014
I posted this in the RM forum but so far no help.
I have had issues with my asparagus. I dug around the soil and found "worms". I don't think they are wireworms, but I can't figure out what they are.
The first picture is of what looks like pupa to me. They are about the size of a grain of rice.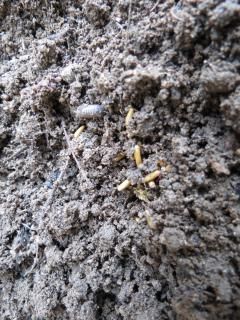 These pictures are of the worms next to a tape measure, which you can hardly see.