Mulberry: Spotted, Yellowing Leaves
I have a mulberry tree in my front yard that I bought from a nursery... oh 2-3 years ago now. This is it on the left behind the cherry tree.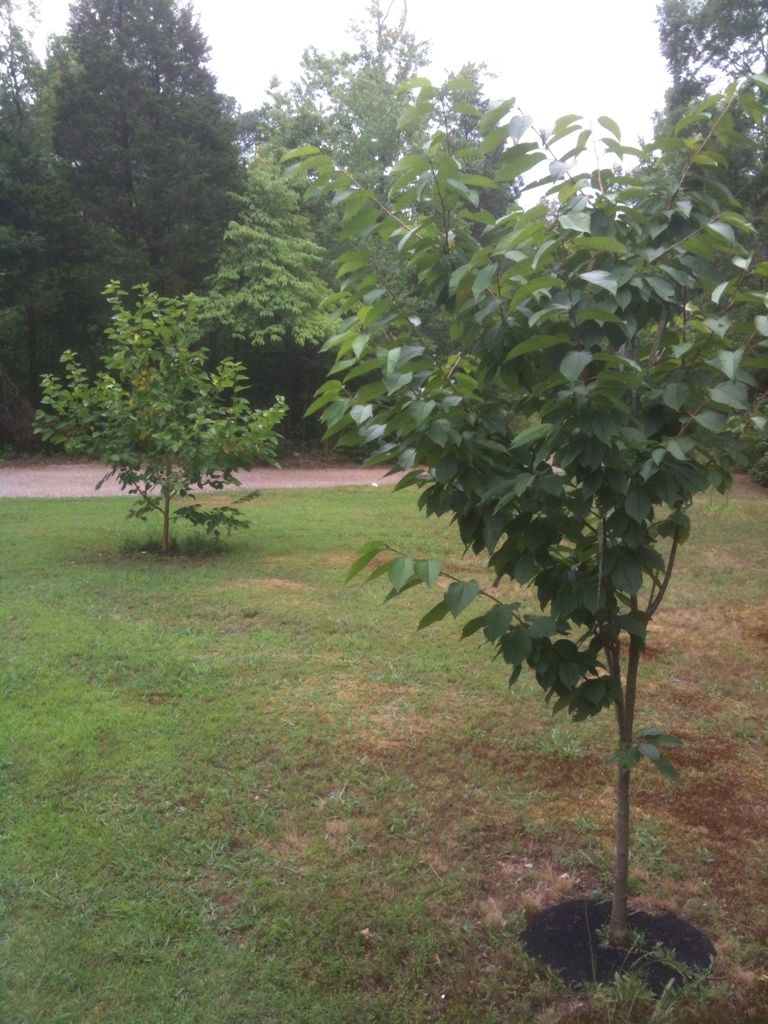 The problem is that I've got leaves that have necrotic spots on them, with the worst leaves yellowing. Almost all of the yellowing is confined in near the trunk, while the leaves out at the tips of the branches almost all appear to be healthy.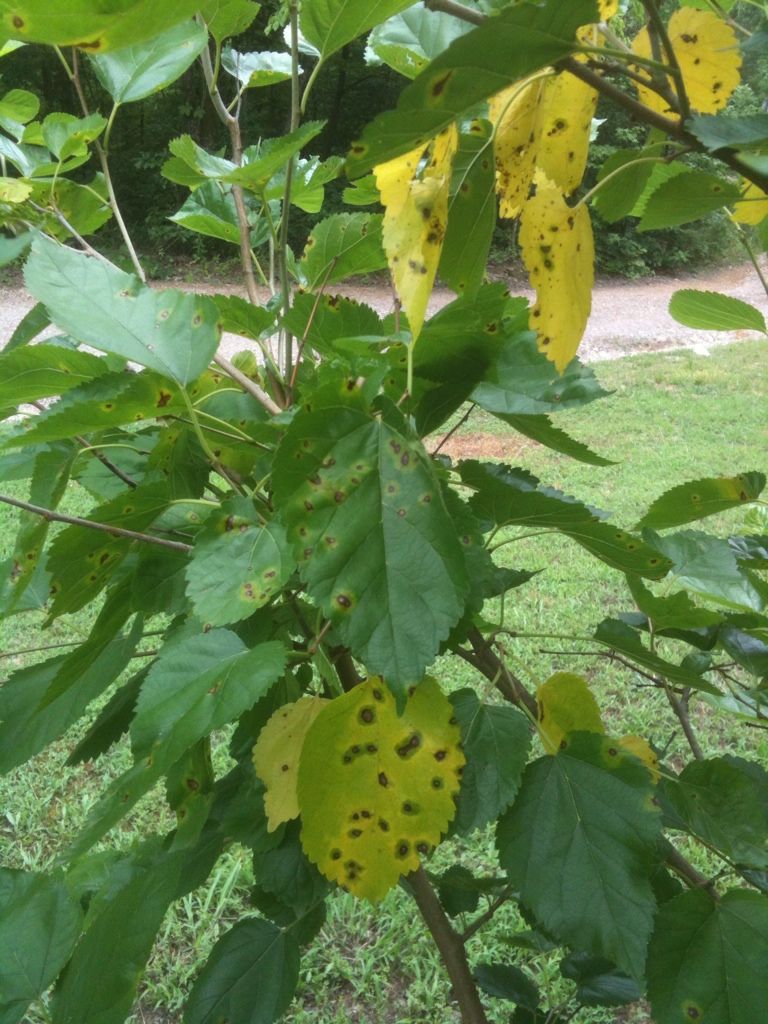 I'm currently working under the assumption that its some sort of leaf spot fungus. Its been rainy lately, and the worst hit leaves are in near the center which leads me to believe air circulation is involved (and hence its a fungus).
Just gave it a light spray down with a fungicide to see if it has any effect before I resort to soaking the thing down in chemicals. Figured I'd double check to see if anyone here knows for sure while I was at it.