2nd year trees - leave blooms
Hi everyone,
I posted a while back getting some information about pruning the trees we plants as whips just last spring.
Given how little growth most of our trees put on I wasn't expecting blooms this year. However, the two peach trees and a plum tree each have a few blooms on them.
The trees are still quite small. Should I drop the blooms so the trees focus more on root development/growth or just let the blooms go?
I've included a picture of one of the peach trees so you can get an idea of its size.
Thanks, and happy spring!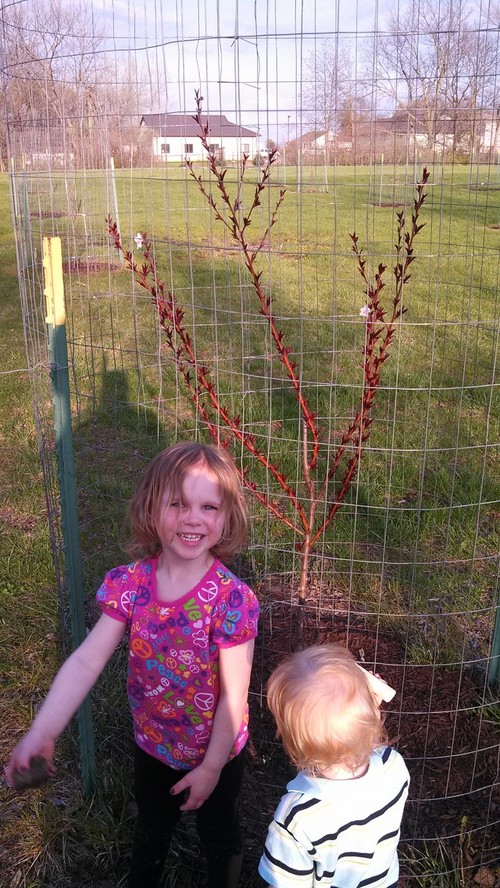 This post was edited by mdchambe on Tue, May 7, 13 at 17:07