black edges on new leaves
mes111
(5b -Purling NY & 7b -Nassau County NY)
May 4, 2013
Hi.
I was thrilled when my apples started leafing out he r e I. NASSAU county NY. Now some leaves have developed these black curled edges. These photos are of the yellow delicious and the Newton Pippin showing the black edges on new leaves.
This year I sprayed with dormant oil and immunox.
Any clues as to what this is?
Photos attached.
MIKE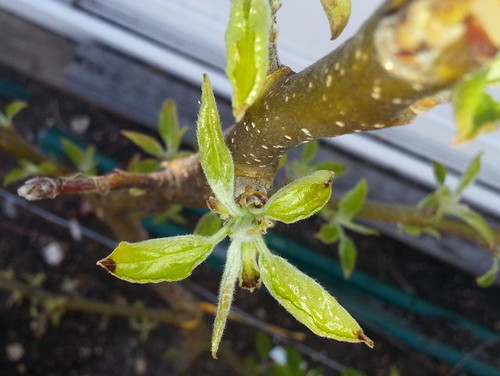 This post was edited by mes111 on Sat, May 4, 13 at 21:14