Persimmon tree - what's wrong with this...
Wondering if someone has any insight.
I have a Persimmon tree planted in the ground. The first year when the tree was still in a pot there was about 20 blossoms, all dropped off. IPlanted the tree in the ground. Last year there were NO blossoms at all. This year there was about 25 blossoms, and they were growing. I just looked just now and all but about 7 have dropped off. Here is a pic of what's the blossoms that are falling off look like. It seems they're turning brown or something. Please let me know if you know what is causing this to happen and how I can fix it for the future. Thank you.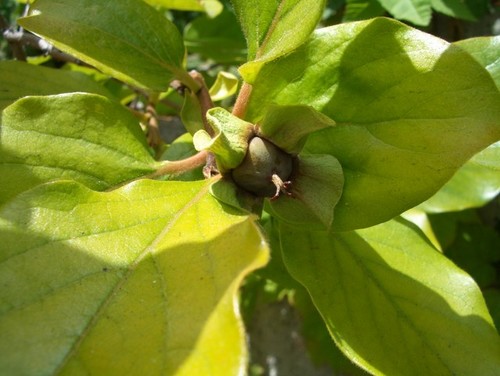 This post was edited by scuzzynutty on Sat, May 18, 13 at 18:37