Peach Disease Or Something Minor?
Here are a couple shots of my Red Haven peach tree that is geting it's first crop in the 2nd year after planting. :-). Unfortunately the first pic is one depicting something funky beginning to develop on my leaves.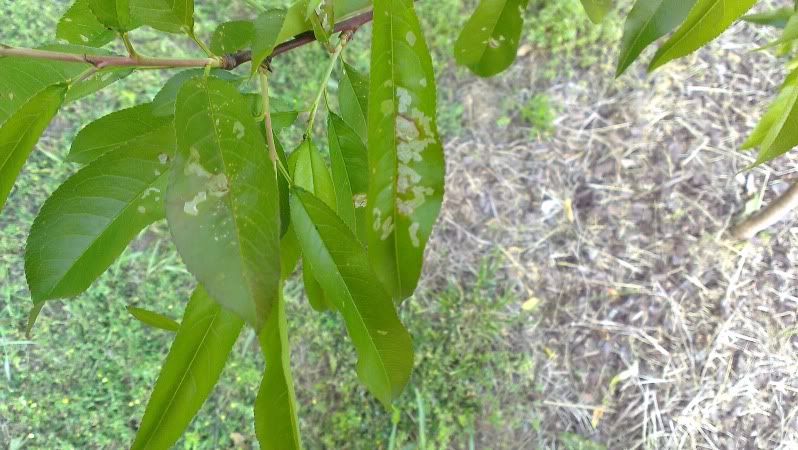 This second picture while it shows my young crop also shows a few yellow leaves which I attributed to the wet weather.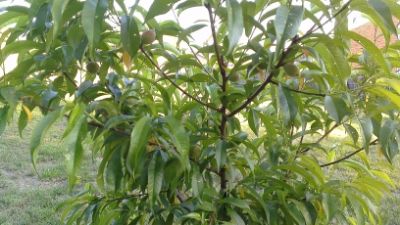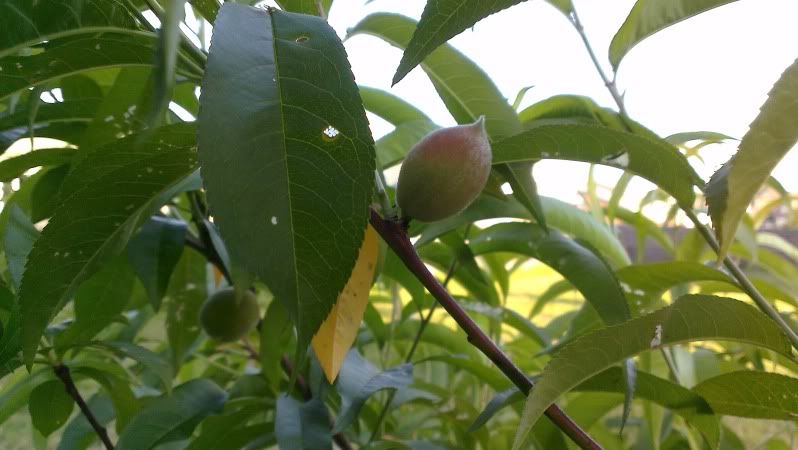 This post was edited by thapranksta on Tue, May 14, 13 at 20:48