Avocado Experiment Results
Just realized I posted this to the wrong forum this morning.... going to try to see if I can delete it in the other one!
The experimental design class I teach is geared towards research and science-minded 11th and 12th graders and is intended to get them out of the mindset of "cookie cutter labs" and into real-world research projects. I like the idea of not knowing what will happen and doing research for the sake of knowledge rather than only for a grade (although, being a school, I had to assign a grade to things anyway).
One of the projects the students chose to work on this year was looking at the effects of increased heat and atmospheric CO2 on the growth of avocado plants. One students' dad owns a Mexican restaurant, so he gave us 120 avocado seeds (about 3 days' worth of guacamole for him) in August. Students germinated the seeds in soil rather than in water and had approximately 100 of the seeds take root and then sprout. We took the 90 healthiest looking plants and formed three groups experimental groups. In 4x2'x8" planters that they built (after presenting proposals on four different designs and then voting on one), three groups of 30 plants were transplanted in December. In January, two of the planters were given a clear, airtight lid 24" high to increase heat retention and to prevent CO2 from leaking out (each was then given six 1" slits at the top for ventilation since CO2 is heavier than air). One planter was the control, open to the greenhouse (DTH 82F, NTL 65F), one covered one was heat only (only because of the plastic lid), and one was CO2 + heat. CO2 was added continuously to the third group until early May when the experiment ended, and data on CO2 concentration, ambient humidity, and temperature were taken weekly with a digital meter.
We expected that the heat and heat+CO2 groups might grow taller, but we didn't really expect what happened, although it crossed our list of potential outcomes rather briefly. For the first few days, the CO2 levels were monitored to make sure that the system was behaving correctly and that we weren't losing an inordinate amount of the gas, and we saw what we expected during that time: The CO2 levels spiked to levels 3-4x the ambient level, held for several days, and we dropped the checks back to weekly. What surprised us was that after the first few days, the CO2 levels in that experimental group went back down to, and on sunny days, lower than ambient levels in the greenhouse.
Fast forward to May - we dismantled the canopies and took final observations including leaf node placement, median height of all plants in each planter, overall appearance, and leaf orientation.
RESULTS:
Heat Only -
Tallest median height (~25% taller than control group)
Spindly look to the plants
Leaves mostly in the top 50% of the plant stalk
CO2 + Heat -
Taller median height than control, but shorter than heat only group (~19% taller than control group)
Very full look to the plants, very healthy looking
Leaves grew over the entire length of the stem from soil to the top instead of just in the top 50% like the others
Plants had roughly DOUBLE the amount of leaves (some were HUGE!) as plants in the other two groups
So our thoughts here were that the increased CO2 spiked in the first few days until the plants could adjust and produce more leaves to compensate for (take advantage of?) the extra CO2. When they did, CO2 was metabolized at a greater amount because of more leaves, and CO2 levels dropped to ambient levels because of it. On sunny days when more photosynthesis would take place, CO2 levels dropped to lower than ambient levels because of increased leaf number.
Because of this, we don't think we hit the maximum concentration of CO2 that the plants could metabolize (some research shows that saturated CO2 environments will cause growth to be affected negatively at a certain point). We also think that the plants didn't grow as tall as the "heat" group because energy was used to grow leaves instead of just height.
It was a neat experiment to be sure, and we were able to find homes for our 90+ avocado trees after it was all over among the students and faculty of the school. Whether we're totally right in our assumptions, I don't know, but it seems logical to me and my students!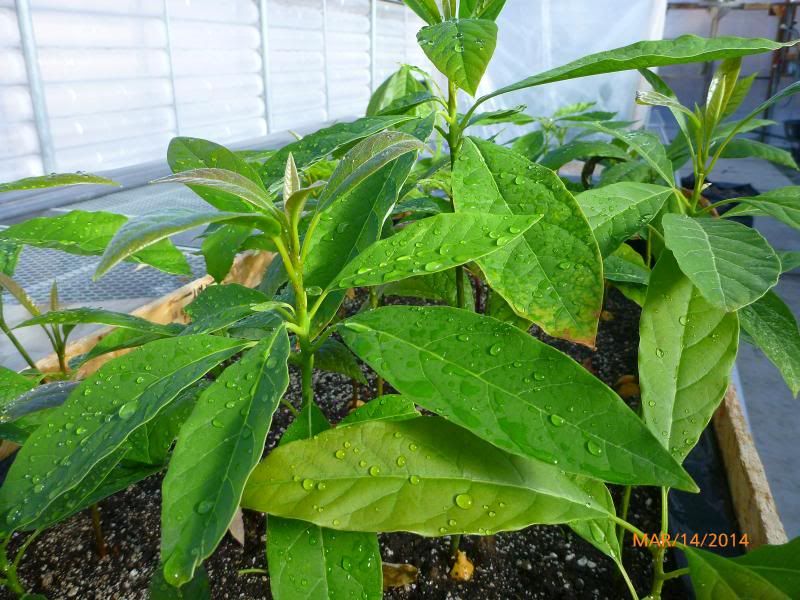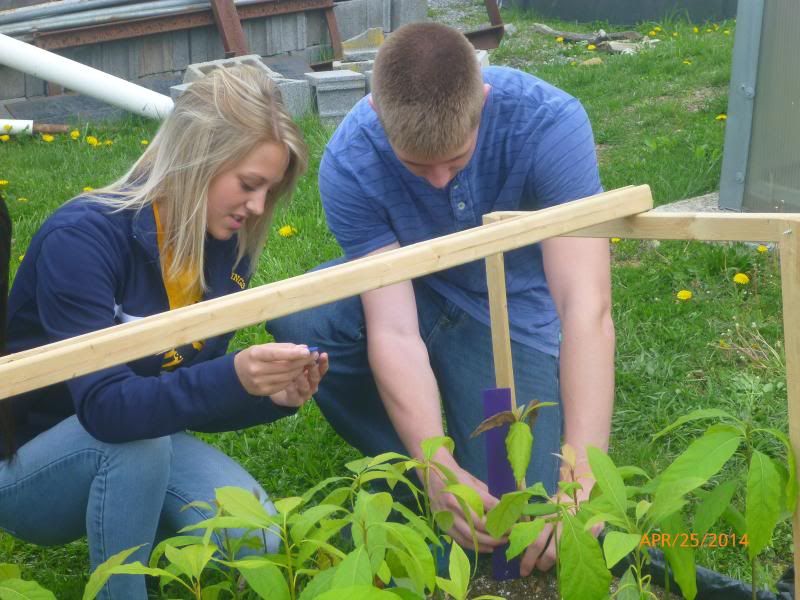 This post was edited by TrpnBils on Wed, May 21, 14 at 22:21