Potted Blueberry Plants Always Die During Winter
Hi,
I live in southern Quebec. This is my second attempt at growing blueberry plants in containers (will never give up until I succeed!). I have had 5 blueberry that have never made it past the winter season.
At the end of the fall season, I place them in an unheated shed until early spring, but they never wake up from dormancy. I know we're supposed to water them during winter, but this is not always possible because of the amount of snow on the ground. If I do water them, I worry that it might freeze and kill the plant (winter is crazy here).
My leftover potted raspberry plants always come back alive without watering them or anything during winter.
During summer and spring, the blueberry plants grow just fine. I only use soil designed for blueberry plants and also Miracid from Miracle Gro. The next season, they're dead.
I've attached a picture showing how they look like right now. 3 of them died last year. These 2 plants also look dead to me at this point.
Any ideas?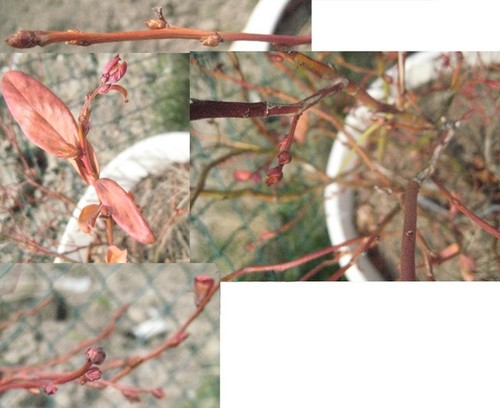 This post was edited by Ghadames on Fri, May 9, 14 at 22:23