Sick Apricot tree: damage visible on bark
I'm going to duplicate a post in the Garden Clinic. A friend has a sick tree and she'd like to act immediately to save it, if possible. I link to the other post at the bottom, so that nobody duplicates any effort.
Hi,
I was just visiting a friend in Palo Alto, CA. Leaves on one limb of her Apricot tree are wilted. Damage is apparent to the bark on this one limb (photo). The bark is split and is separating from the underlying wood.
1) What is this disease likely to be? If there is more than one possibility please describe how to narrow it down.
2) Can the tree be saved, perhaps by removing the infected limb?
Damage is obvious only on the one limb, but it's not clear we know precisely what to look for.
Thanks.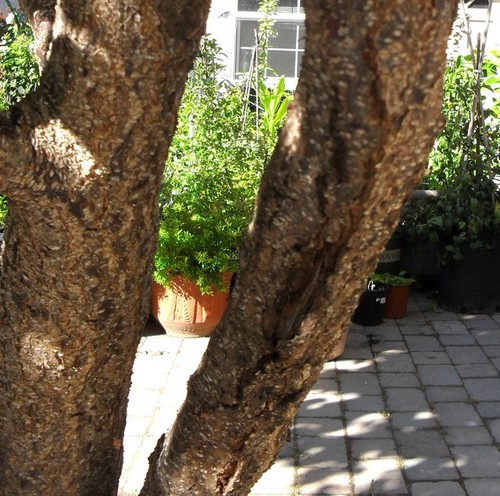 Here is a link that might be useful: duplicate post