edible passion fruit?
We have a couple passion fruit vines growing in our yard producing these darkish orange fruit. I've heard mention that they might not be the "edible type" but I haven't found further information online about what kinds of passion fruit are edible or not, or may be toxic for that matter.
Most passion fruit I've seen, seem to be purplish in colour. Does anyone have experience with these oblong, orange passion fruits? I haven't actually tried one yet.
https://picasaweb.google.com/lh/photo/yvJJGCcIWfM0RJ7rR3KXSNMTjNZETYmyPJy0liipFm0?feat=directlink
Thanks.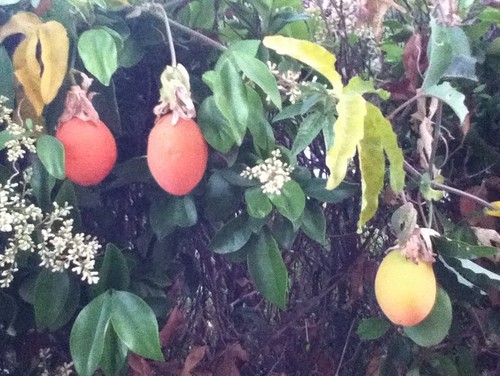 Here is a link that might be useful: another picture of our passion fruit vine