Apple Blossom Mystery
greendreamhome
June 25, 2014
I live in the Phoenix area. We have a baby Anna Apple tree. For those of you who don't know Anna Apples, they are made for the Phoenix climate and they bloom and have fruit early. The apples are ready in the late spring and early summer.
We were surprised that our tree produced three apples this year. When I picked the third apple I saw this: a lone blossom! Why did the tree create this flower so late in the season? Is it going to make another apple for the fall?
UPDATE: I just went outside, and there are five more!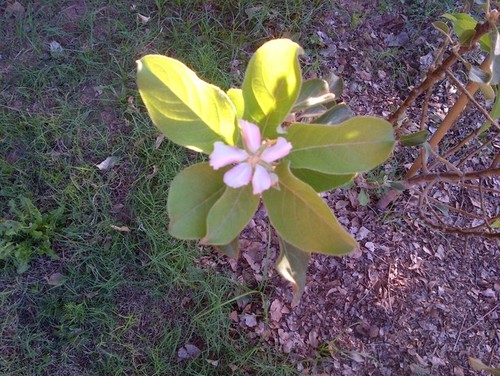 This post was edited by GreenDreamhome on Wed, Jun 25, 14 at 9:21