First pluots in Wisconsin?
franktank232
(z5 WI)
June 3, 2012
Probably not, but the 4 in 1 pluot from Raintree decided to hold 5 or 6 Geo Pride pluots. What is funny is that this tree had very little in the way of roots. I even repotted it one time into a larger container (just as it was waking up).
Fruitnut will be so proud.
Reliance Peach seedling: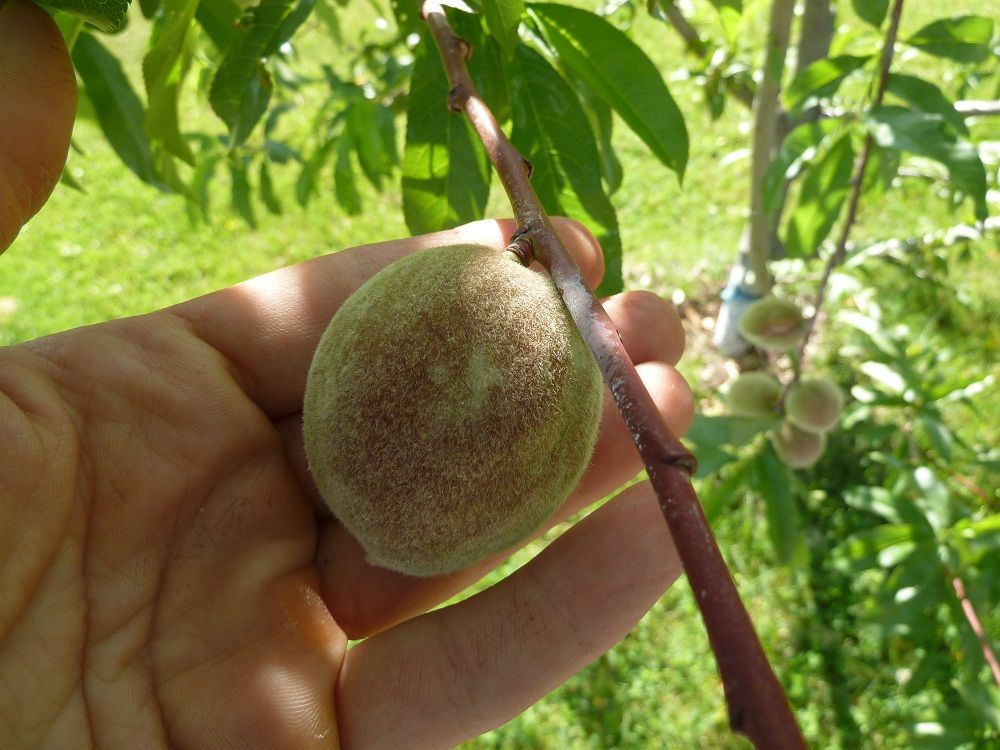 Tomcots are going to turn soon.