Prairie Fire Crabapple small leaves
I have 5 prairifire crabapple trees, but one of them seems to have an issue. It was the first to lose it's leaves in the fall and now it's leaves are barely growing after flowering in early May. There are a couple branches on it that have normal size leaves but for the most part the tree has leaves about 1/4 to 1/3 the size of the normal leaves.
If you look at the picture you can see what I'm talking about. Is this tree on it's way out or can it be saved?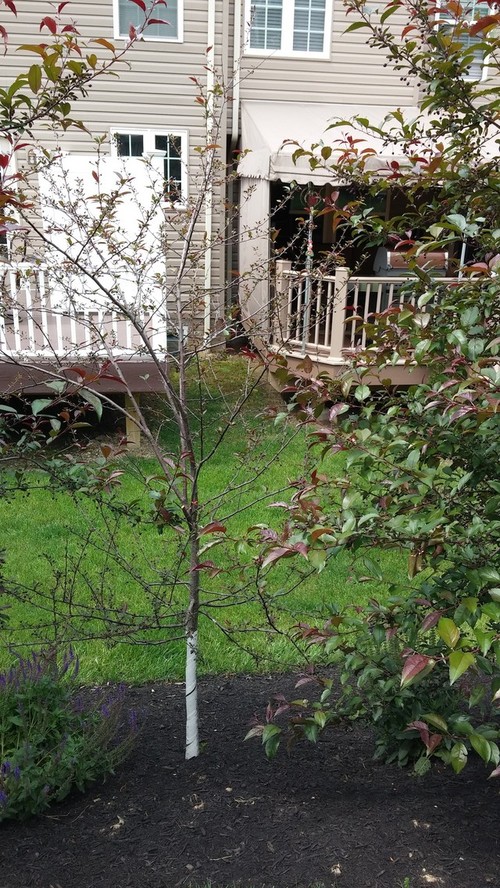 This post was edited by cob623 on Mon, Jun 16, 14 at 18:18