chip buds about a year later...
franktank232
(z5 WI)
June 1, 2012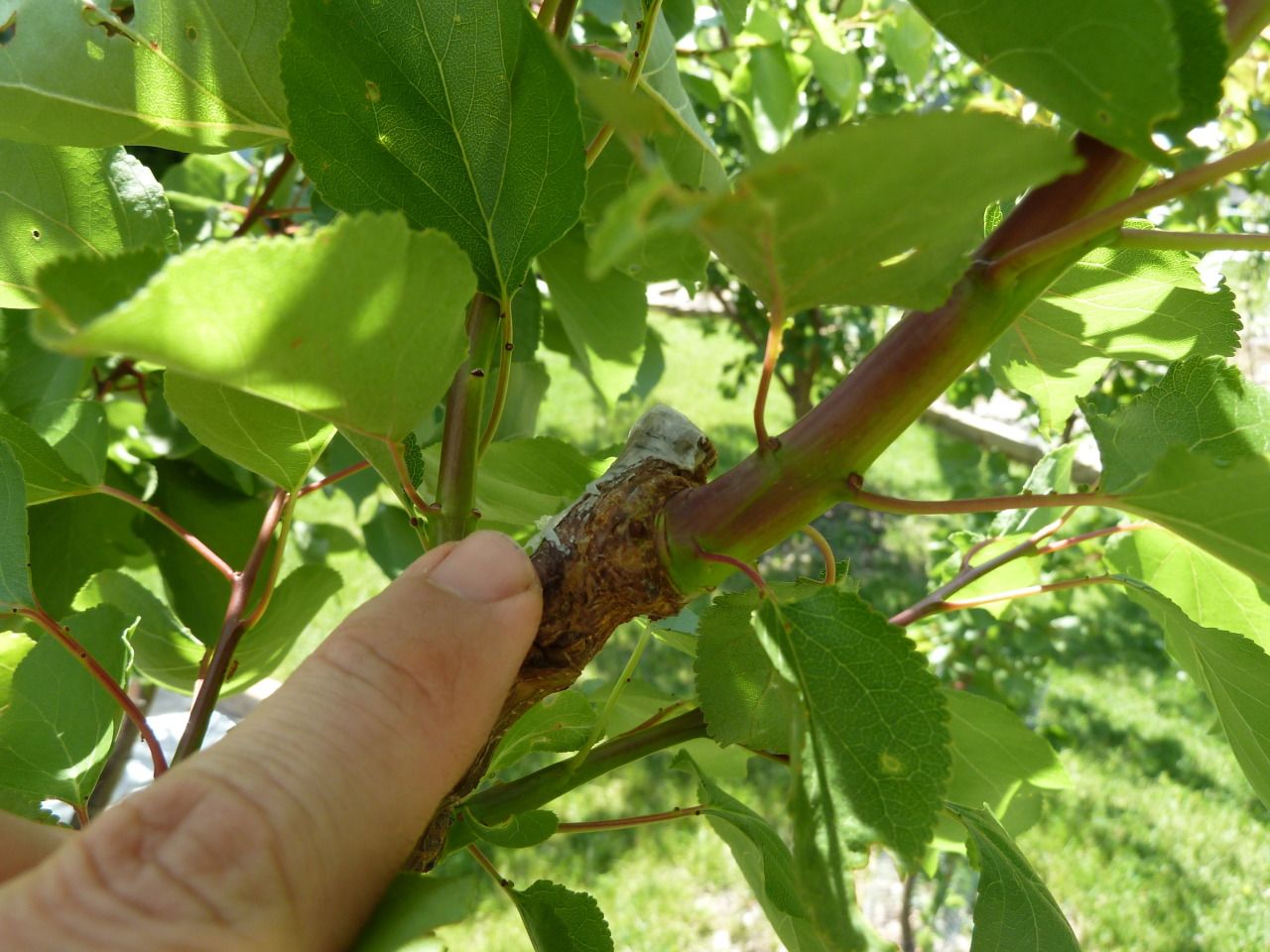 So I did this one last July. The growth so far (this is Puget Gold on Tomcot) is pretty impressive. The branch is at least 36 inches long with several shoots coming off of it.
If I keep having success with chip budding, I'll be a happy dude.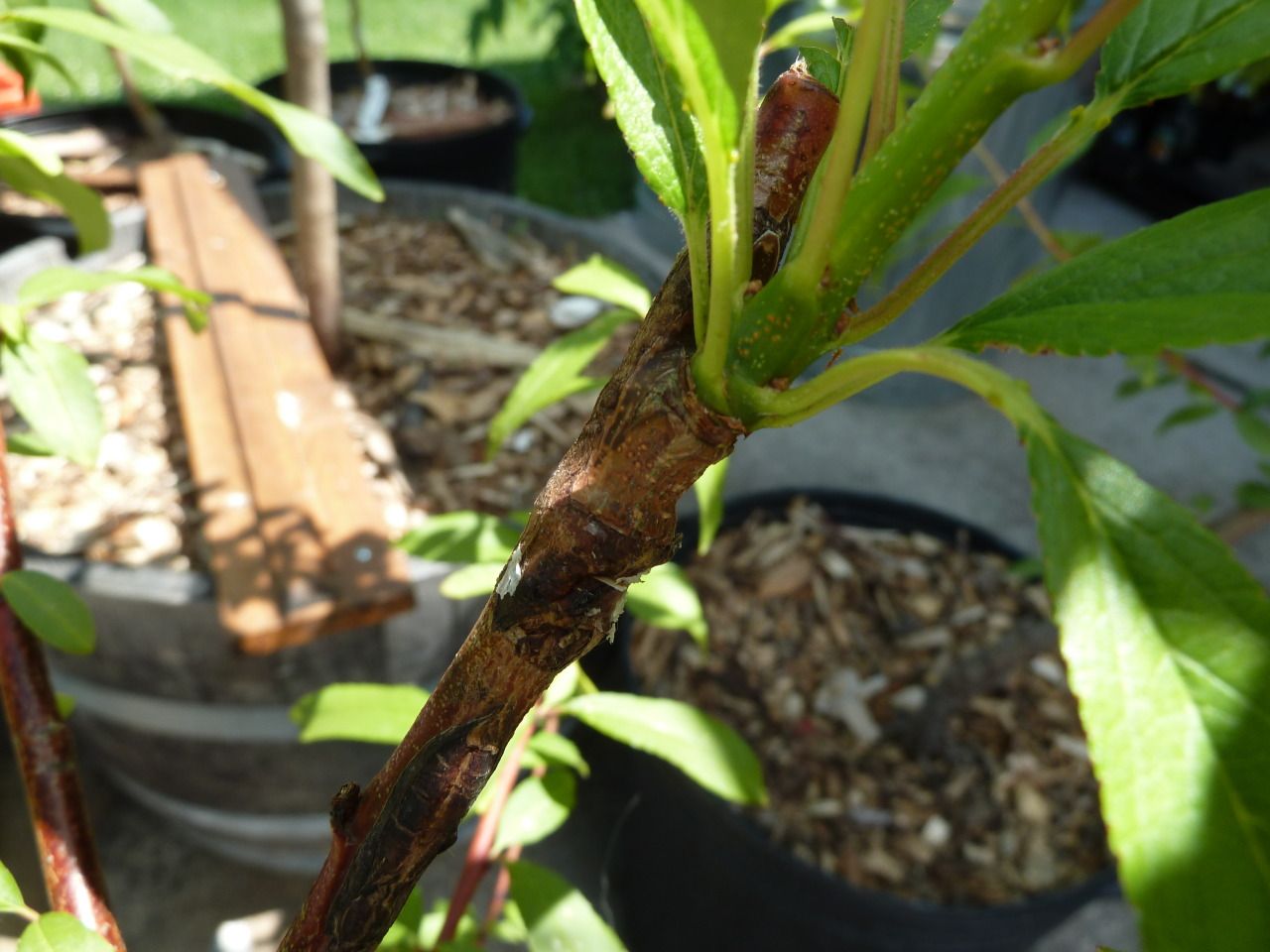 This is Superior plum (hybrid) on what I now know is a nectarine seedling (you got me where it came from). Not nearly as impressive as the apricot growth, but still good. About an 18 inch shoot at this point.