HELP- My pear tree is sick
pezzuti9
(z5 PA)
June 14, 2009
I hope someone reading this can advise me by looking at the photos below concerning my grafted pear tree.
It started out looking good. I applied a little 5-10-10 sprinkled around it. About a tablespoon shaken around the drip edge of the tree.
We have had many rainy cloudy days and before long. It started looking like in the photos. Since then I have fed it some Epsom salts, sprinkled lightly a powder containing called Garden dust containing 7% copper sulphate.
I also was spraying it with a 3 in 1 insect plus disease spray. Nothing seems to be working. Do any of you have a clue as to what my little pear tree is trying to deal with?
The last photo is another type pear tree that I grafted and planted at the same time on the other side of my yard. This is a yellow pear. The other discussed above is a different variety.
I sure hope someone can help me out.
Thank you
Lou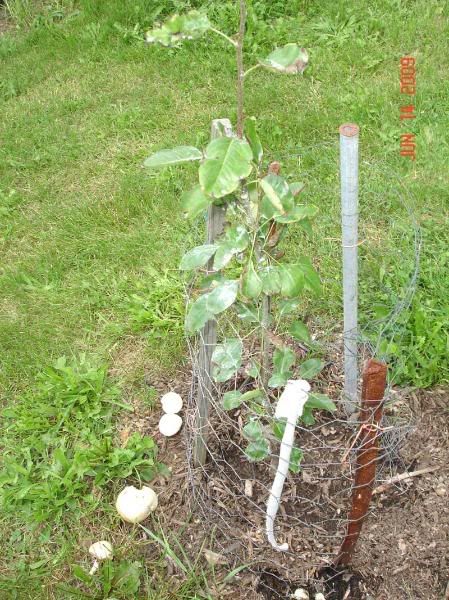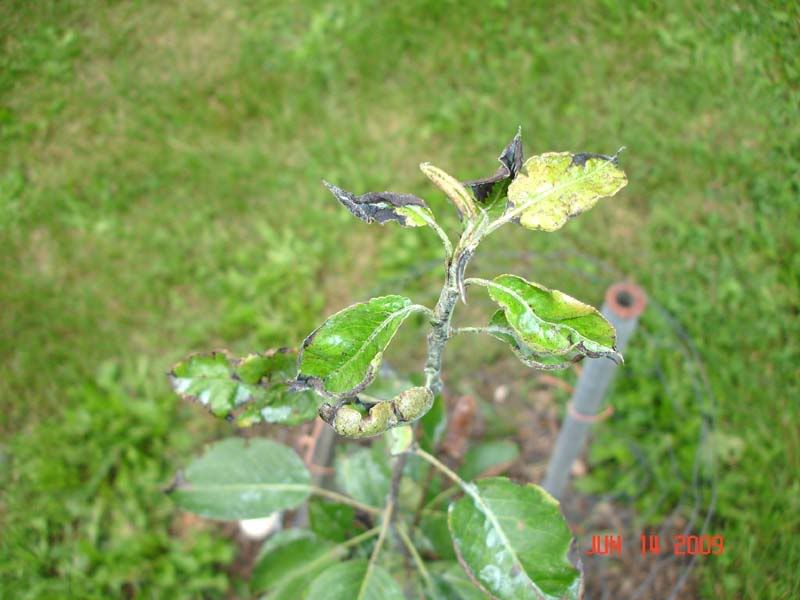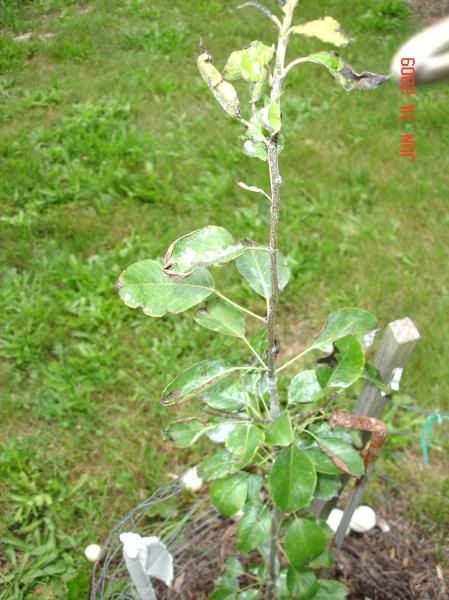 Below is the photo of my grafted yellow pear tree. What a difference.