Cut those ranches that are to big at the point of attachment.
thisisme
(az9b)
June 7, 2012
I had an Apricot tree that got a little neglected last year. One of the branches grew to larger than 50 percent of the size of the main trunk at the point of attachment. As a result all the growth above it was retarded. The over sized branch was sucking the life out of the tree. If it were a human it would look like a cartoon character with a large body and wide shoulders with a little bitty head sticking up in the middle.
Anyway, before it broke dormancy this year I cut off the over sized branch to within 18" of the main trunk. The result was rapid growth above the over sized branch and a huge crop of fruit. Already picked and eaten. The over sized branch put out some new growth too. Some of which I cut back and some I let grow.
I plan on cutting the rest of the over sized branch off flush with the main trunk when it goes dormant again in January. Before anybody mentions it. Yes, I know this tree needs to be properly pruned and it has some scale. It will get pruned and sprayed.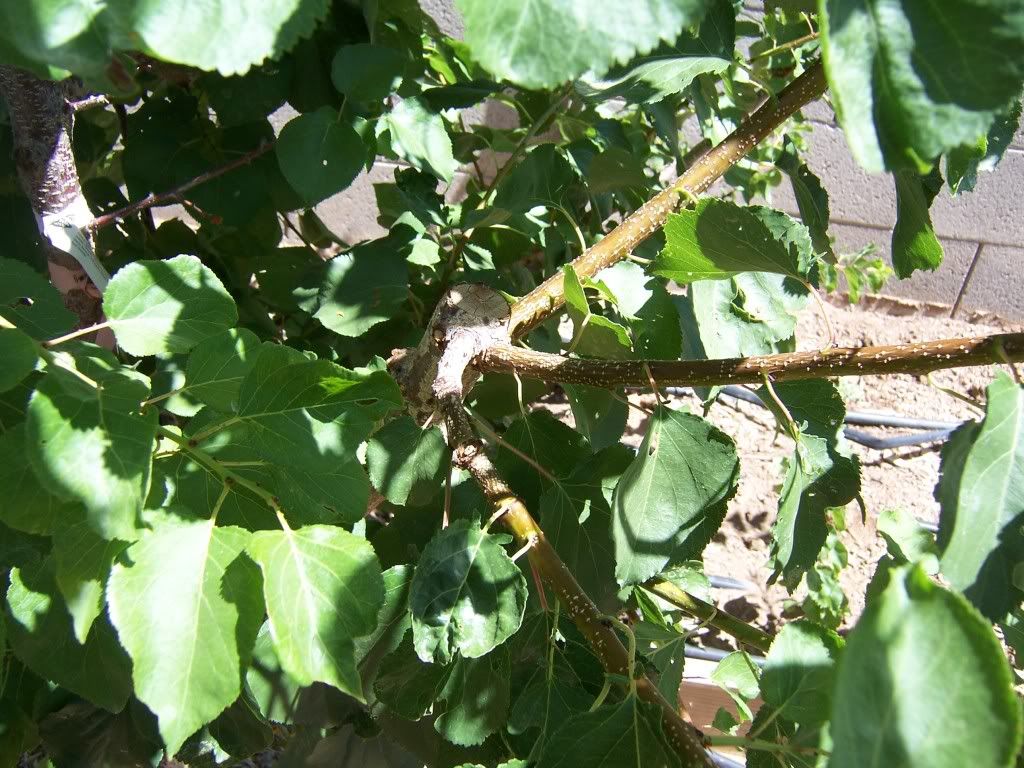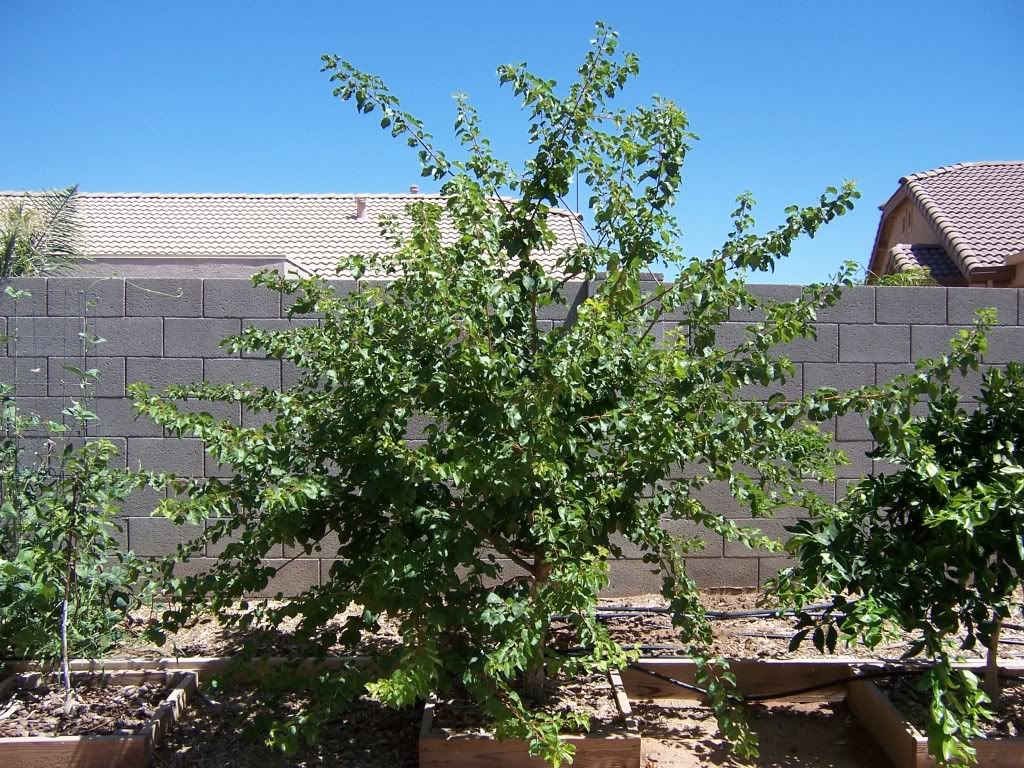 Hopefully this will serve as a good illustration and some one will be encouraged to do some much needed cutting.