Kumquat fertilizer recommendation
This winter I got a Sweet Kumquat tree from Costco grown by Saxon Becnel and Sons nursery. The plant tag doesn't give the variety name, since it is a sweet Kumquat, I assume it to be a 'Meiw' variety after checking the Saxon website.
Kumquat may not survive the Dallas winter, so I grow it in a container. It has already flowered and I see tiny baby fruits. I started to notice few leaves turning to light yellow, not sure whether it is because of watering issue, usual suspect being the pH level or lack of fertilizer. I was told not to add fertilizer for one year as the potting mix is already mixed with slow release fertilizer. If it is a fertilizer issue, I would like to get fertilizer recommendation for this Kumquat. In Home Depot, I saw Espoma Citurs-tone, please let me know whether it can be used for Kumquat. Thanks
Attached is the picture showing couple of yellow leaves.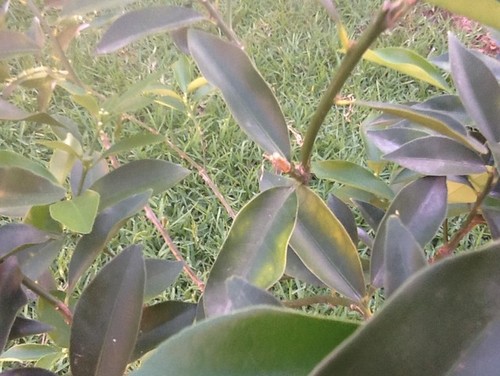 This post was edited by yaso on Tue, Jun 11, 13 at 20:06