Young Blueberry Plant Dying
syntria
(8a - South DFW Area)
June 5, 2013
Hello!
So I've got myself into some hot water and I'm well out of my realm of experiance. I bought some various fruit tree's, including Meyer Lemon, Mexican Lime, Grapes and a BlueBerry Tree.
The Blueberries that were on the tree have died and the leaves are drying up and shriveling.
I'm watering 2-3 times a week and I've only had the plant for about 4 days (so watered it once).
I do live in Texas and the plants currently getting near 10 hours of direct sunlight a day.
Any ideas or suggestions for the blueberries as well as the other plants mentioned would be appreciated. They are all in containers.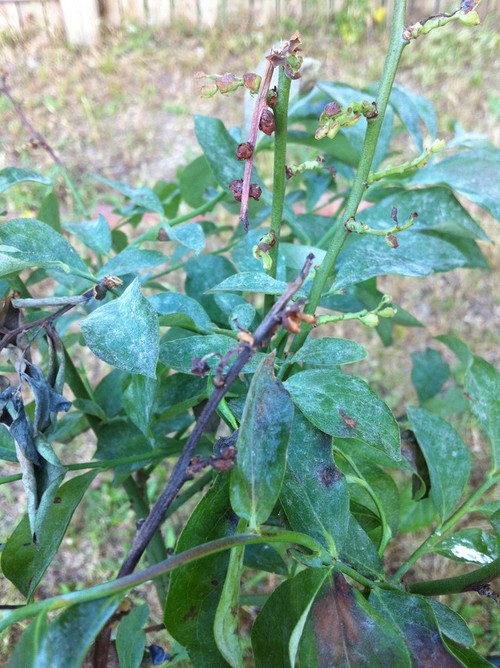 This post was edited by Syntria on Wed, Jun 5, 13 at 21:06