Apple leaf disease mystery w/pics
Howdy all:
I was root'n around my Freedom tree yesterday and noticed a very noticeable case of these spots. There is a pretty strong tendency for the younger leaves and those on the shoots, particularly towards the outside of the canopy to have the worst and most dense symptoms. Deep within the canopy and on spur leaves there is very little of this symptom. Any educated/experienced guesses? I don't expect it is CAR or scab (good resistance) having seen very little to none respectively in previous years. I do live in a severe CAR belt and didn't spray the tree for CAR and scab this year or the previous 2. All the images I've seen of scab don't look like this either.
I sprayed w/stylet oil several weeks ago but the temps. were in the mid to upper 70s for the 2 morning sprays and never got past low 80s both days.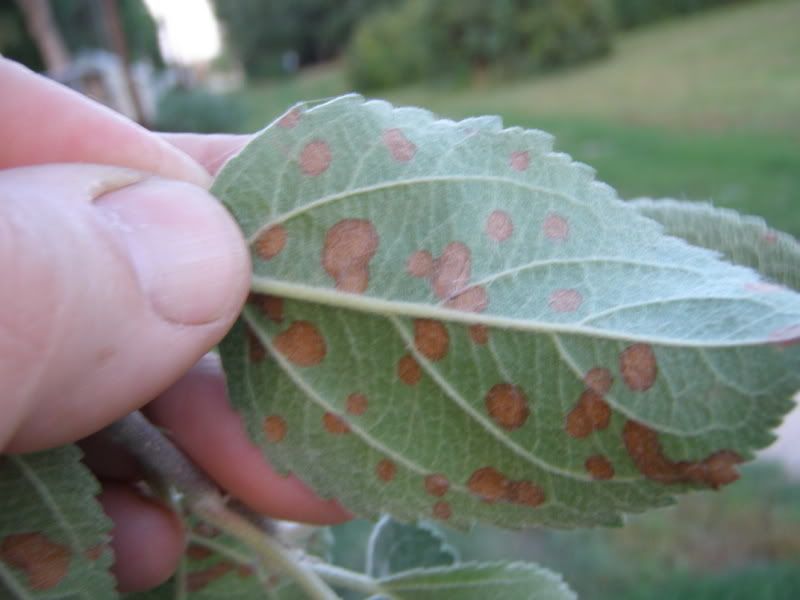 Thanks in advance, Michael