I finally have pears!
milehighgirl
(CO USDA 5B/Sunset 2B)
June 21, 2012
I want everyone on GardenWeb to do a little dance with me. I FINALLY have pears on my tree. I bought a Moonglow at Costco two years ago and planted it near the mature tree. The little thing bloomed this spring and a hive of bees decided to make a home on a dying green ash on the property. I have waited for the June drop, and this time they did not all drop off.
I am so happy. Thank you everyone for your advice.
So, must I thin these beauties?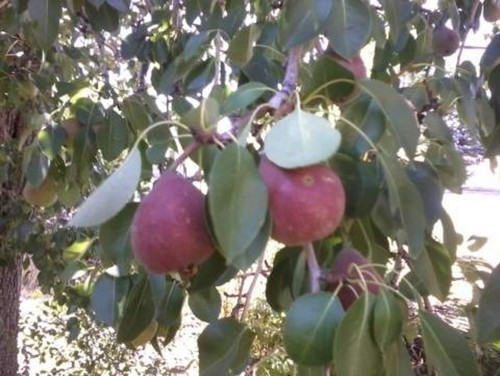 Here is a link that might be useful: Can my pear tree be saved?