Mango Nectarine
Bradybb
(wa8)
July 15, 2012
Here's a new one,at least for me.I was at a local grocery store and saw a variety of Plumcots that I talked to one of the produce people about.During that time,he showed me this fruit.
I asked him if it tasted more like a Nectarine or a Mango.His answer was,everyone's tastes are a little different.He also couldn't explain how they could cross the two.It turns out they didn't.I think even the Zaiger people may have a tough time doing that.
It was developed by David Kamada from Ito Fruit Company a few decades ago.It is a cross between two Nectarine sports.
To me,it doesn't have much of a Mango flavor,more Nectarine than anything.It could be called that because of it's light greenish-yellow hue.
I'm wondering though,is anyone growing this?I couldn't find any cultivars online.It looks like most of the fruit comes from California.Thanks,Brady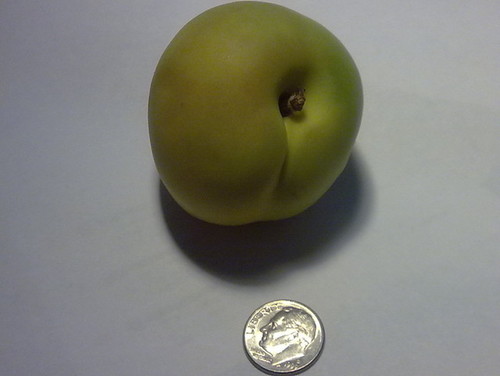 Here is a link that might be useful: Mango Nectarine info