Need advice on fruit tree care. Photos included
goyo626 S.Cal.8b/SZ20
July 12, 2012
I have been lurking this forum for the better part of a year and have finally decided to ask the community for help on various fruit trees that are currently on my property.
I planted a royal lee and minnie royal both on 3cr178 rootstock (from bay laurel nursery) this January (2012). I was expecting a year old whips, but was surprised as I received much older trees. Because of this I was apprehensive of heading the whip a knee high as Tom Spellman and other experts advise. I decided to head the trees a lot higher than that. The trees put on a ridiculous amount of growth. I wanted to train them to a central leader but the problem is that they are not in balance and there is not much lateral branching. I was hoping to get advise as to how to prune the trees as well as if I should continue trying to grow the trees to a central leader or train them to an open vase system?
Notice that there is no significant branching on the right most branch (central leader).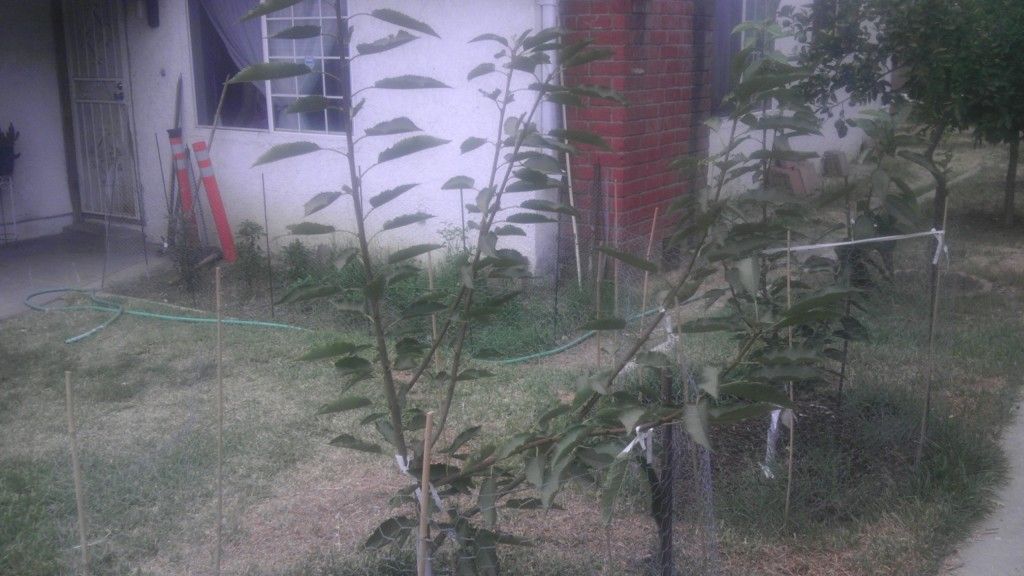 The second cherry tree has branched lower than the other tree but the central leader has not put out higher scaffolds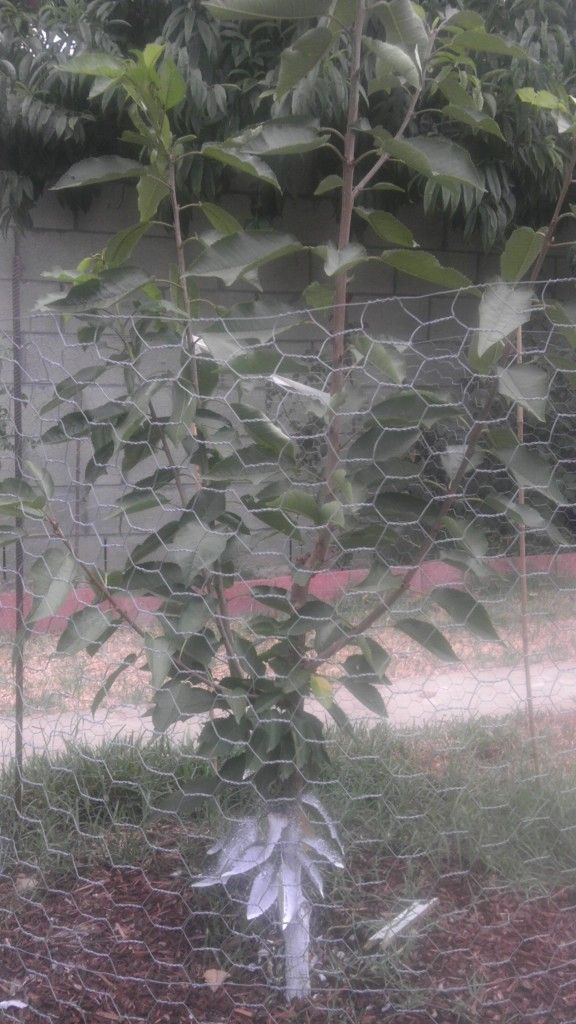 I would appreciate advice on how much to prune on trees (1/3, 1/2, 2/3, 1/5, etc.)
I also purchased a potted parfianka pomegranate from a local nursery. When I brought it home it was very healthy looking. Since it was very hot I decided not to plant it until it cooled down. I water it every 7 to 10 days However, it has deteriorated rapidly. Its leaves have yellowed and fall off at the slightest touch. Should I plant the tree even though it is hot? Or maybe the pot is too small or the plastic pot becomes too hot?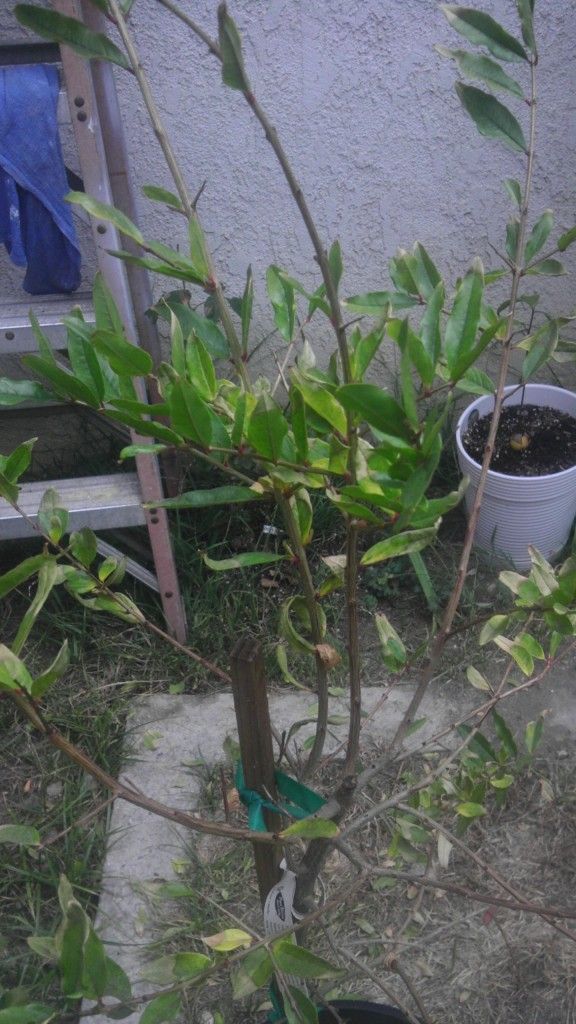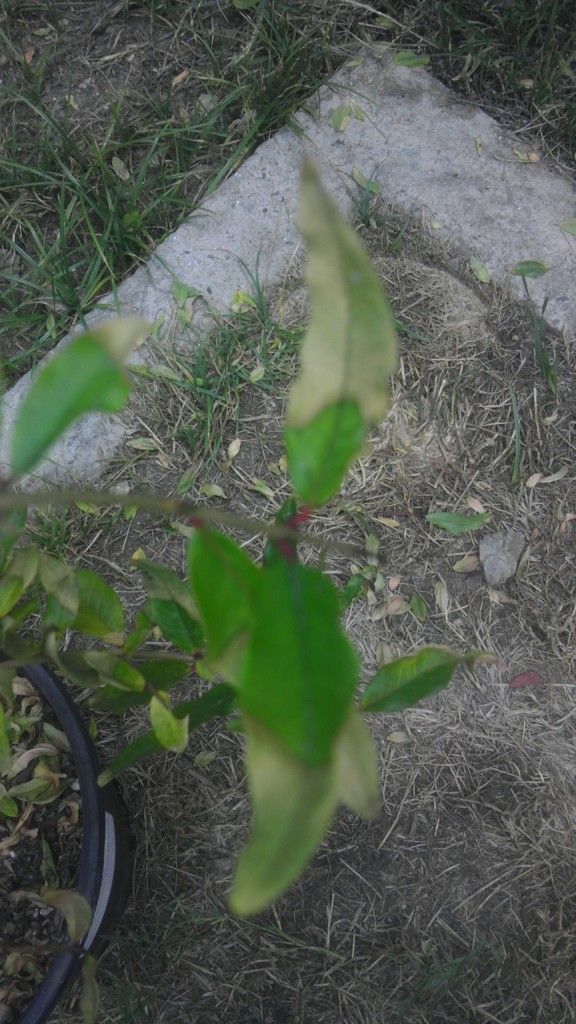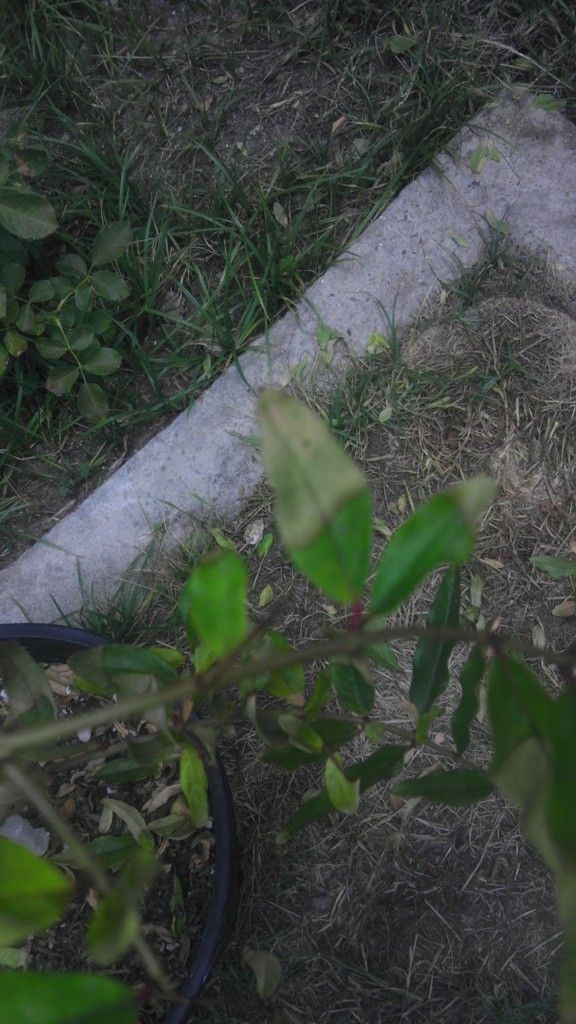 I was also looking for advice on how to train a guava tree Open center or central leader?
Finally, Should I summer prune this 4-in-1 apple or just wait until winter?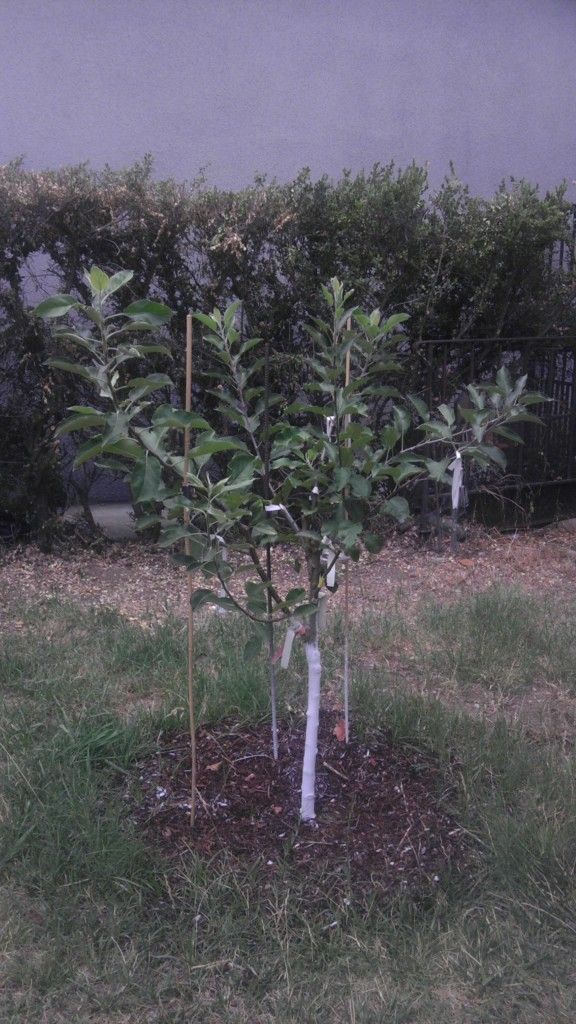 Thank you for your time.