Mislabeled Peach Trees - Can Anyone Help?
Well I planted two whips I'd ordered from The Arbor Day Foundation in 2011. I chose "Golden Jubilee" and "Bell of Georgia"
I know nothing about peach tree growing, and was really looking forward to these two varieties. I guess one is a white flesh and the other yellow but both are supposed to be cling free types.
I guess it can be hard to get some peaches to go here in some parts of Iowa, and with the way winter drug on I was real happy I got a fruit. (we had 13 between the two trees!)
When I cut into them I was surprised. Kinda red, real juicy, and real sweet, and didn't want to come away from the pit at all. We found that slicing with a knife works best.
I contacted Arbor Day and they're looking into it, and said they'd re-send me trees like I ordered.
Meantime, do these pictures help anyone in identifying what I have?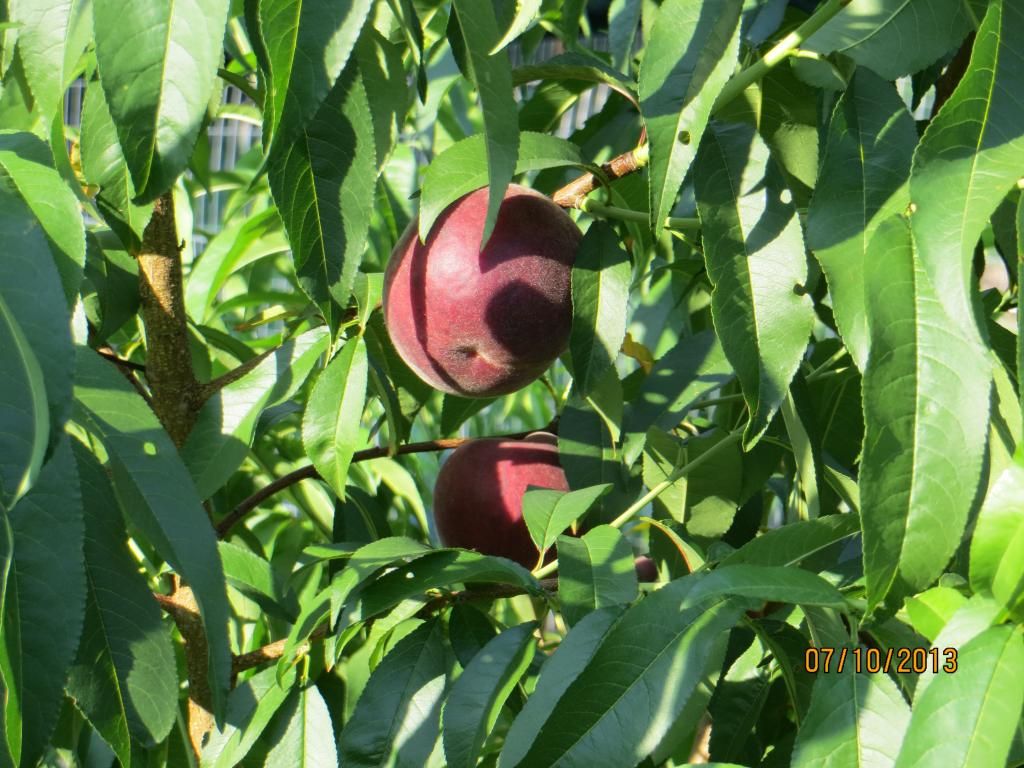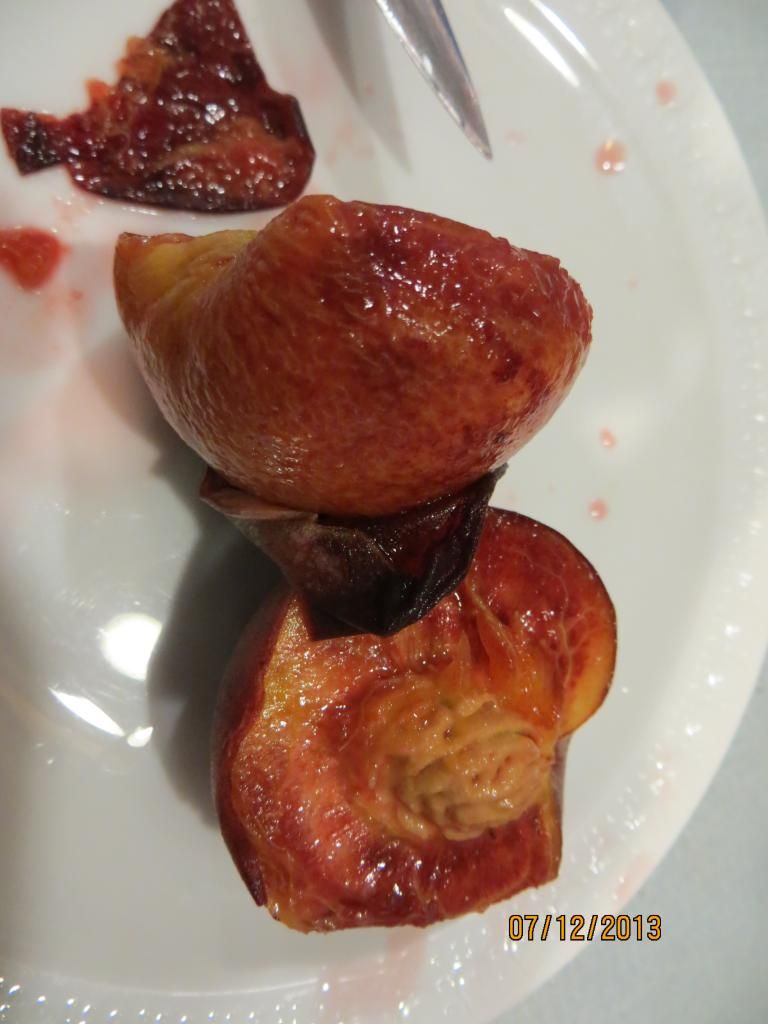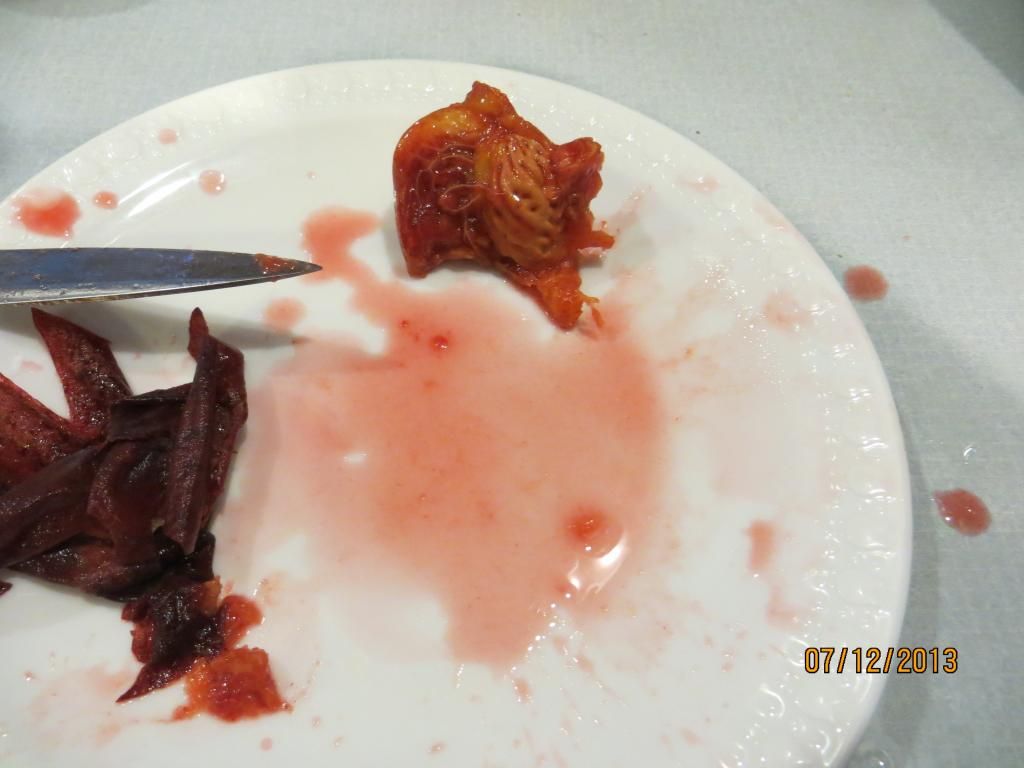 Thanks!!
Jerry