Why isn't my blackberry bush growing?
I planted a blackberry bush in late May. The plant looks healthy, but it is only slightly larger today than it was when I put it in the ground two months ago and the canes are still very small. Also, it has not flowered or borne much fruit. (See photo.)
I water it regularly (about 1" per week), have covered the ground with mulch, and give it some miracle-gro plant food approximately once very 3-4 weeks.
I am a novice gardener, so any suggestions would be very welcome. Thanks.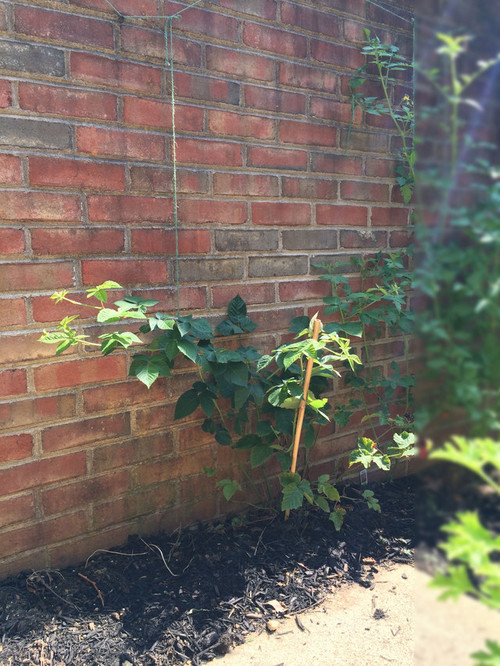 This post was edited by sakih on Sun, Aug 3, 14 at 1:49