Help needed identifying Prunus subgenus
LoggyMcChopperson
(Europe zone 7/8)
August 15, 2014
Hi, I'm trying to get confirmation on the identity of a particular tree. I'm quite sure it belongs to the Prunus genus, but I'm not sure beyond that.
Unfortunately I only have images of the leaves and trunk to go by, as there are no visible fruits or flowers at this time.
The leaves are approximately 13cm/5in long, with reddish petioles and what appears to be extrafloral nectaries at the base. The underside is hairless and considerably paler.
I'm attaching a picture of a leaf to this post, but I've also added a link to my photobucket gallery, where there are more leaf, underside and trunk images.
Does anybody here have any thoughts on what it might be? I was thinking along the cerasus line, but I could be very wrong! The tree is located in zone 7/8, Denmark.
Thanks for your time!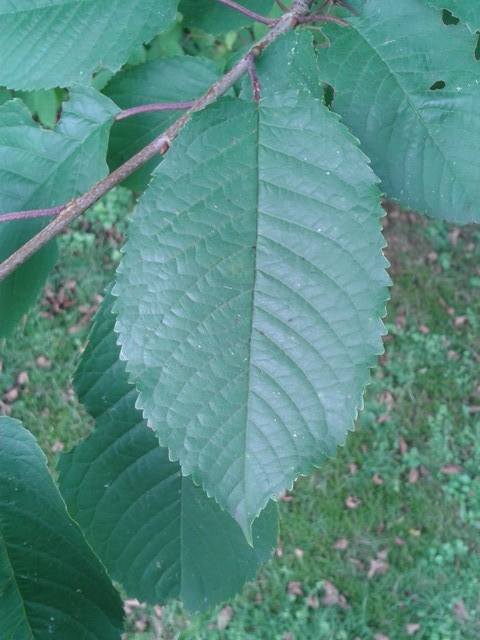 Here is a link that might be useful: Photobucket Gallery