Bud after 30 days
franktank232
(z5 WI)
August 3, 2012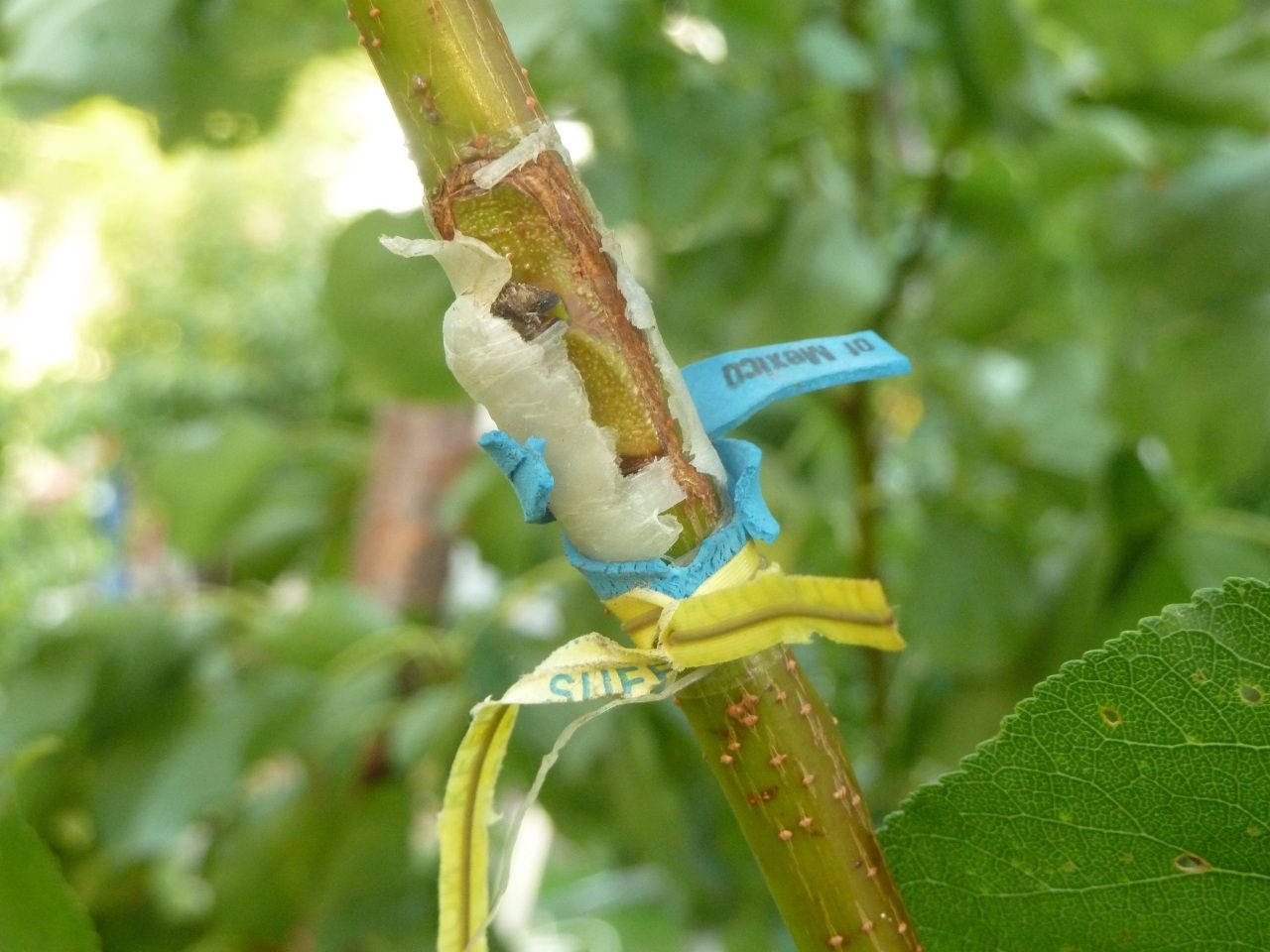 This bud was place about a month ago (maybe 5 weeks...). Its a peach bud grafted onto a Tomcot which I think is on some sort of plum rootstock...
As you can see, it looks like the the whole thing has grown (branch and bud), but I'm not totally sure. The key is that the bud is still a healthy green, so this should really take off next spring. Everything above this bud then will be cut out.
Just something to watch for if you have been chip budding...I've had a few failures that I already ripped off (the buds were brown/black). Seems like the bigger buds have better take, but don't know if that is really true.