My Juicer
Konrad___far_north
(3..just outside of Edmonton)
September 28, 2006
I like to share this unfamiliar way for most of you, getting juice out of many fruits and veggies.
Some of you know the way my juicer works but have not seen it in detail.
Have some pictures now but probably you want some more, this for a start.
The Grinder, looking down when hoper is taken off.
Using saw blades as you see in this pic, around 50 blades being spaced by stainless steel washers.
Running at high speed,... table saw motor. Apple grind shoots down into a pillow case into the centrifuge, a slightly modified spin dryer running at about 2000 RPM.
[After the grinder is shot off!]
This is the drum of my second, [back up machine] made in England, the holes on the walls I have drilled, to gain additional juice escape. There where only slots in the middle. The drum and outer shell was reconditioned, tin plated, to make it food save.
Chrome plated the rim and lid.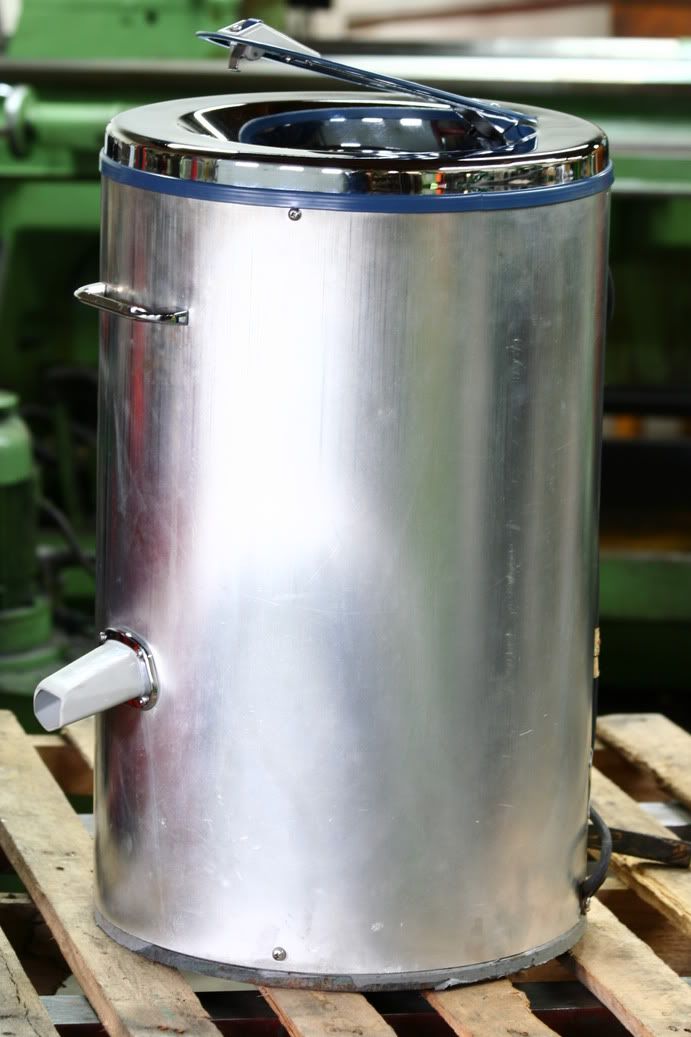 The centrifuge is mounted on plywood with small casters [wheels] to move it
easily under and out of the grinder, sometimes using two centrifuge when there is
a need, [allot of apples].
Juicing is done outside, the grinder mounted on the picnic table.
Konrad