Does this Cherimoya Tree appear healthy? If yes, do I prune now?
G_Thumb
September 17, 2013
I recently purchased this Cherimoya tree and noticed that one side of the tree's leaves are missing.
I'm not sure if I should trim the top of the plant and pluck some of the leaves. Is the tree considered too tall at 5 ft with no branches yet?
Please let me know what you think of this tree. What is the next step that I should consider?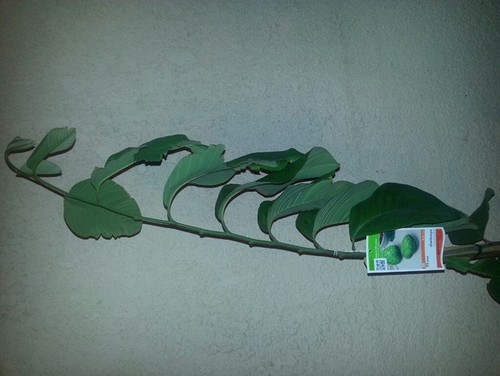 This post was edited by G_Thumb on Tue, Sep 17, 13 at 2:04