Before and after
bamboo_rabbit
(9A Inverness FL)
September 13, 2012
I have to say I am a complete newbie when it comes to peach trees and I have been amazed how fast the darn things grow.
This past spring I planted 7 peach trees, Well I say spring but I actually planted them In February (when my spring starts) so they have been in the ground 7 months. When I planted them they had dime size trunks. I put down a 10 foot across piles of tree company trims and planted the bareroot trees directly in to our sand with no ammendments. I did put rabbit manure on top of the soil before I placed the mulch down. The trees looked a bit ridiculous as a twig in a 10 foot across island of mulch. The first picture is about 3 weeks after I planted them as they had no leaves when planted.
Feb 2012
Today the trees are 8 feet tall and 10+ feet wide.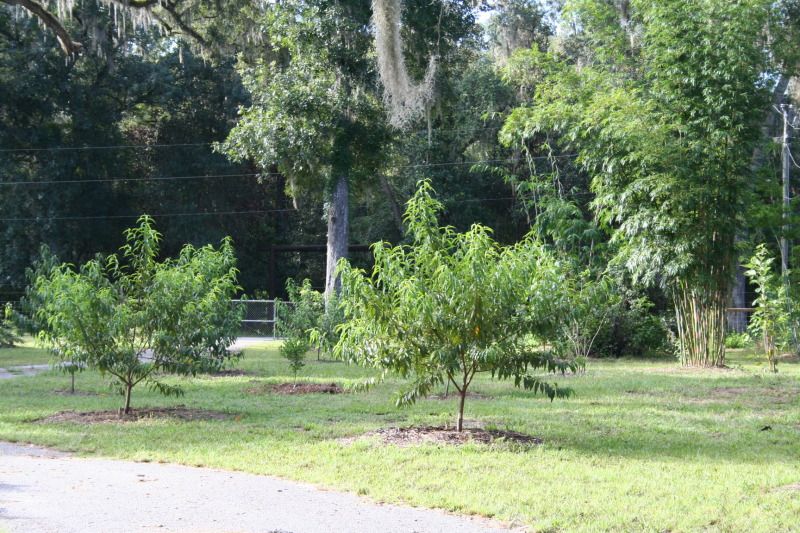 Last fall I also put in a few muscadine grapes I bought at Just Fruits and Exotics. They had adult specimens of each grape that were fruiting and the owner went and picked grapes from each so my wife and I could try them, they are great people. Each vine has a 25 foot row and has already filled the entire row plus more I cut off. At the same time I planted a couple supposedly Pierces disease resistant bunch grape and they did not even make it up to the wire yet:)
This is the new sweetcrisp bed I put in just before or just after Christams, can't remember which it was......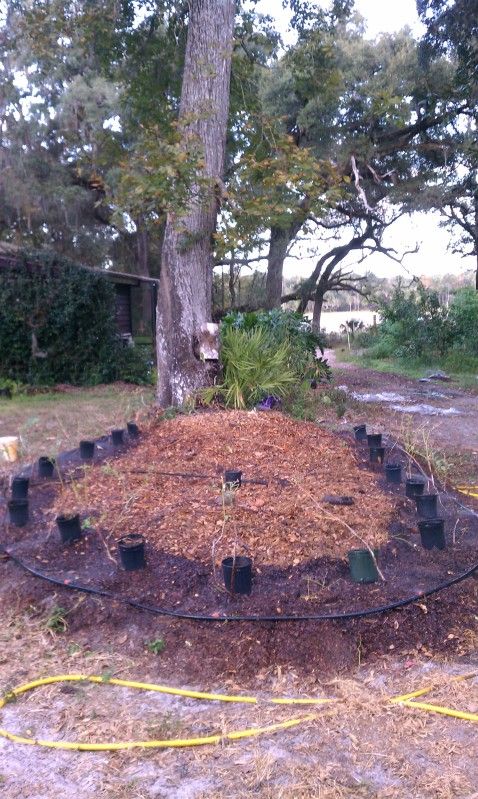 Today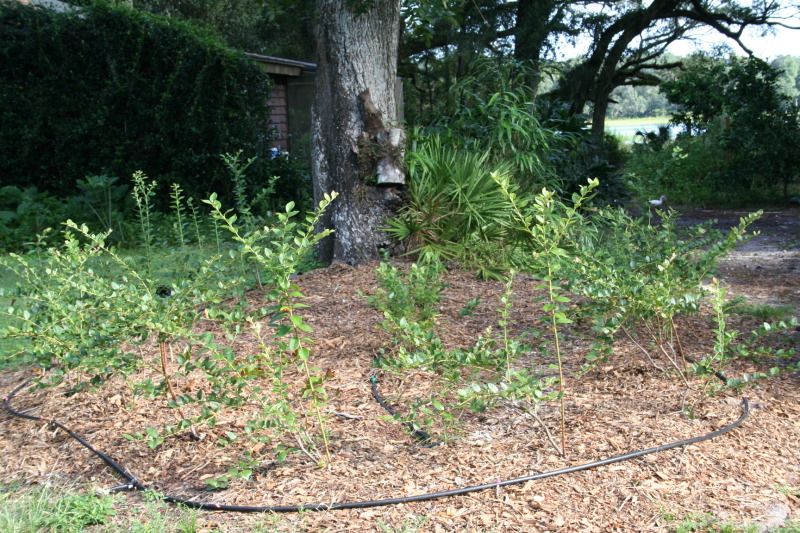 Those were potted plants from Trublue..I will say they did not grow as fast as the last set of sweet crisps that were bareroot.
This is my main BB bed, holds about 40% of my blueberry bushes.
A before shot from fall 2010
and today so 2 year span, have added a lot of plants to this bed in two years. You can now just barely see the bird bath.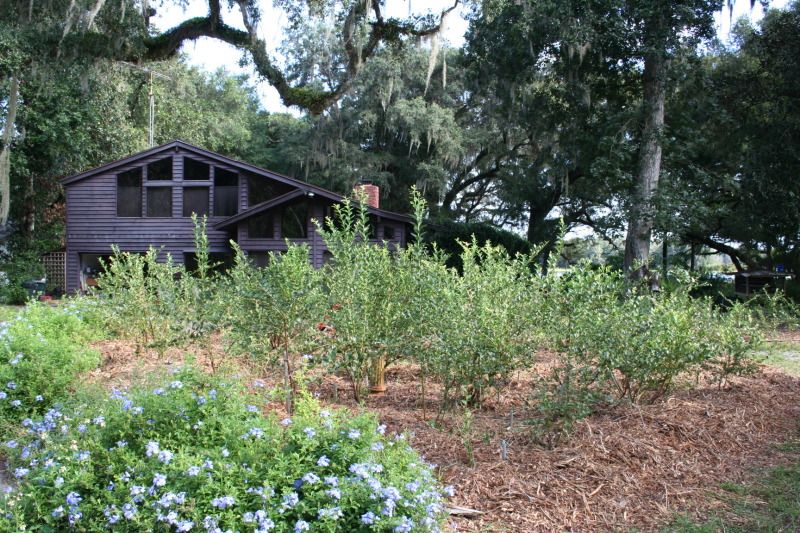 This is the duck bug patrol on duty. For bonus points can you spot the two chickens in the picture? A hint is they are no where near the ducks.